Templately lets you access WordPress templates on a specific number of live sites (and unlimited local sites) according to the Subscription plan you're using. You can easily manage sites that you have connected to your Templately account from the 'Manage Sites' tab in just a few steps. 
Read the steps below to learn how site management in Templately works. 
How To Manage Sites In Templately? #
You can check the number of sites you can connect to your Templately account from the Subscription Plans here. Afterward, you can find and manage websites as needed.
Step 1: Log in to your Templately account with the necessary credentials. You can check out this documentation for a detailed guide.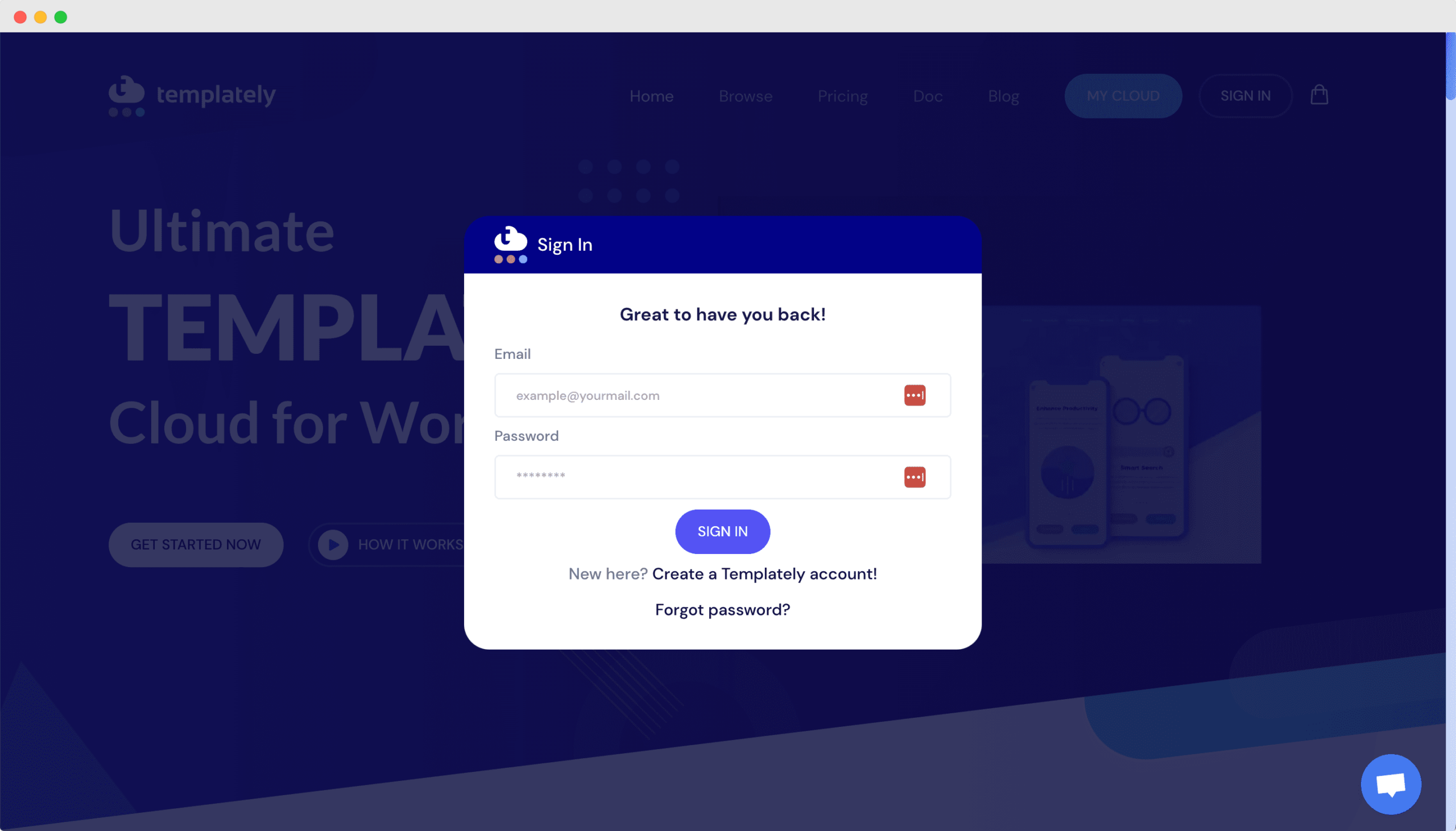 Step 2: Once you sign in, you will find yourself in the 'My Cloud' window. Head over to the 'Manage Sites' tab. This is where all your connected websites will be listed with their Site URL, connected date, type, and status. You will be able to check which of your WordPress websites are connected or enabled with Templately, and take action from this tab.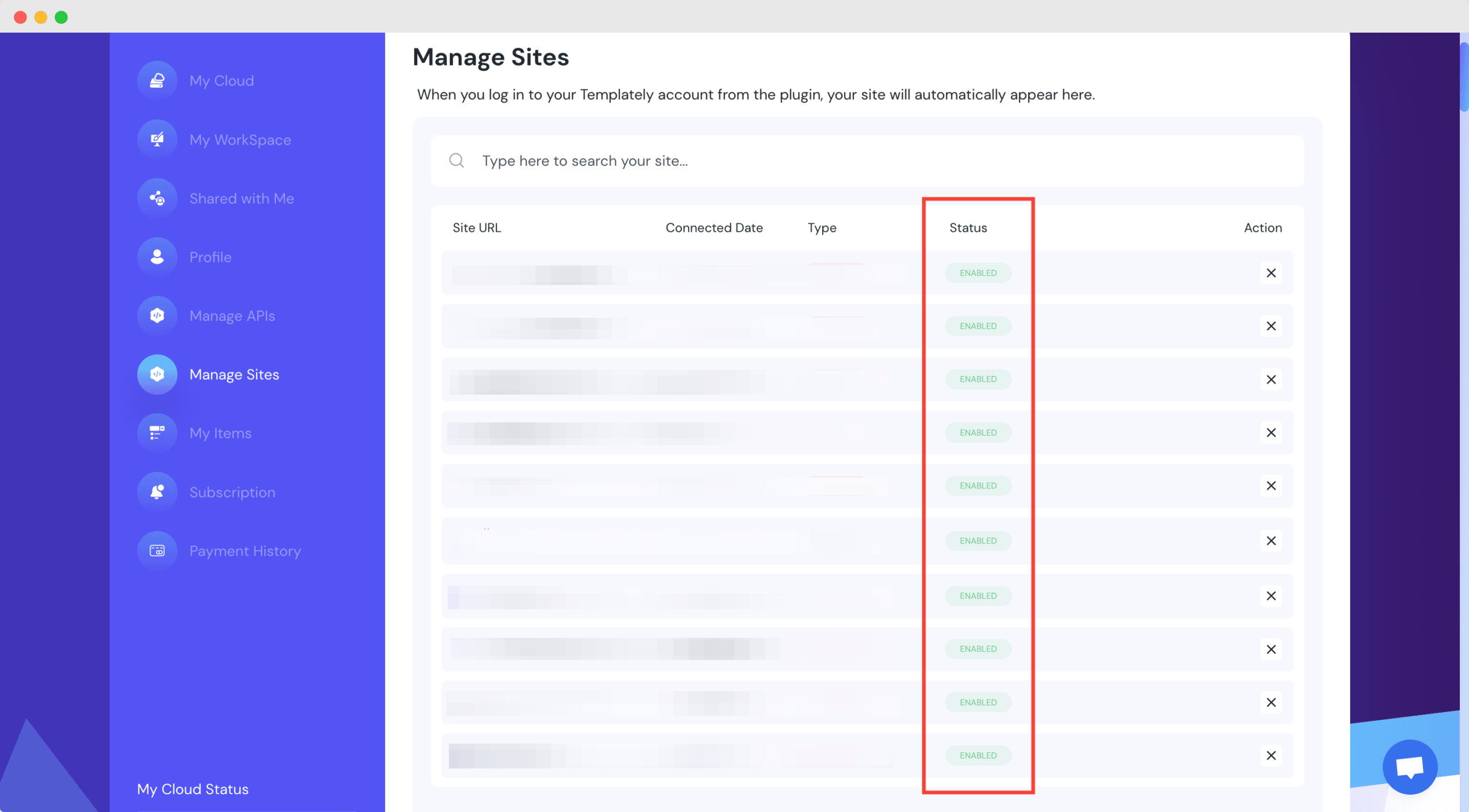 How To Remove A Connected Site From Templately? #
To connect Templately to a new site after reaching the subscription plan limit, you will need to remove one of your existing sites from your Templately account. And then proceed to add Templately to the new website.
Step 1: Log into your Templately account and switch to the 'Manage Sites' tab as shown below, and click on the close icon for the site you want to delete.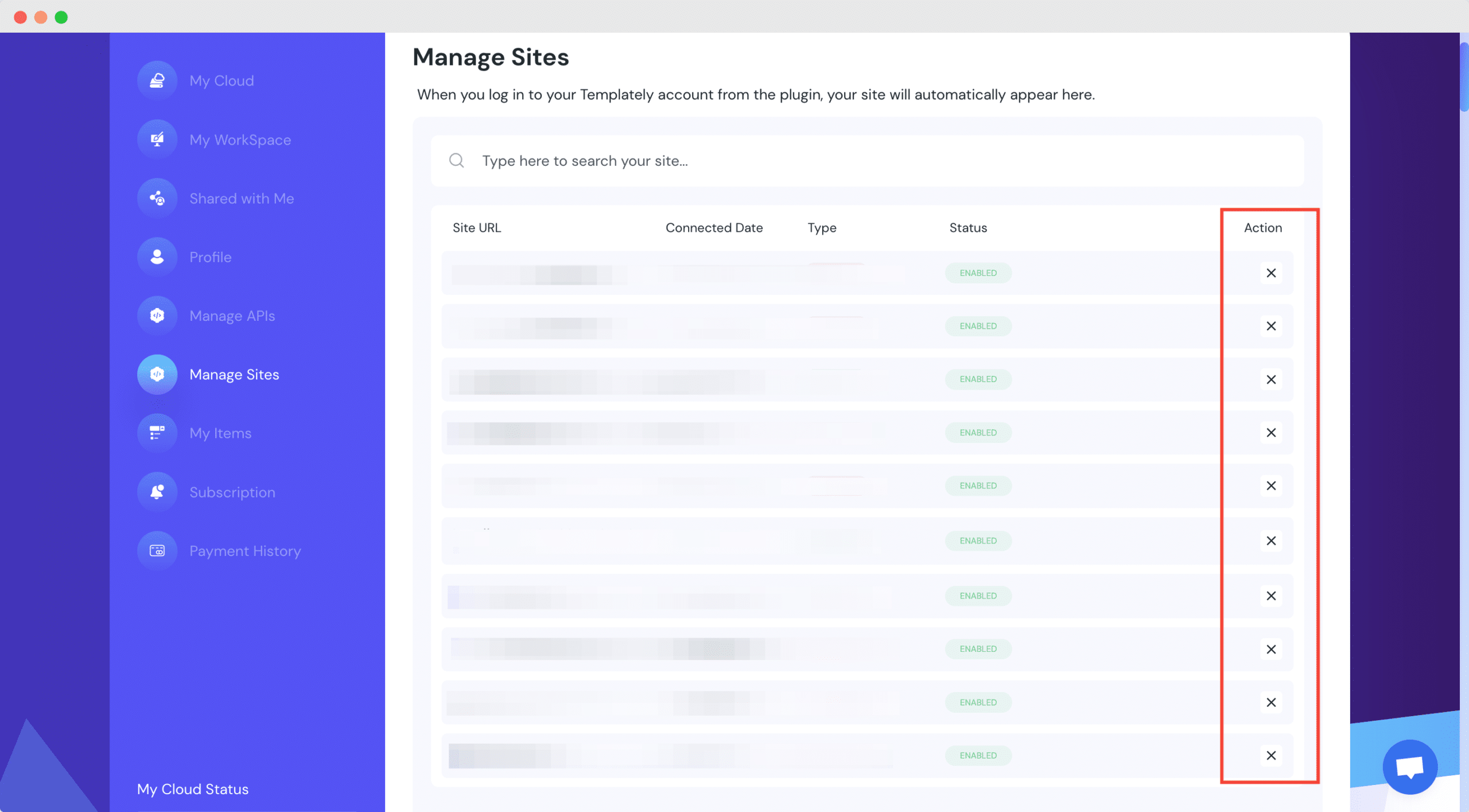 Now go to the website that you want to connect to your Templately account and enjoy access to all free and PRO WordPress templates. And that's it.
Thus, you can insert purchased single template packs or pages easily. Getting stuck? Contact our support team for any help you need.