How To Create An Account In Templately? #
Check out the guideline below to learn how to create an account on Templately site.
Step 1: At first, Go to the Templately website.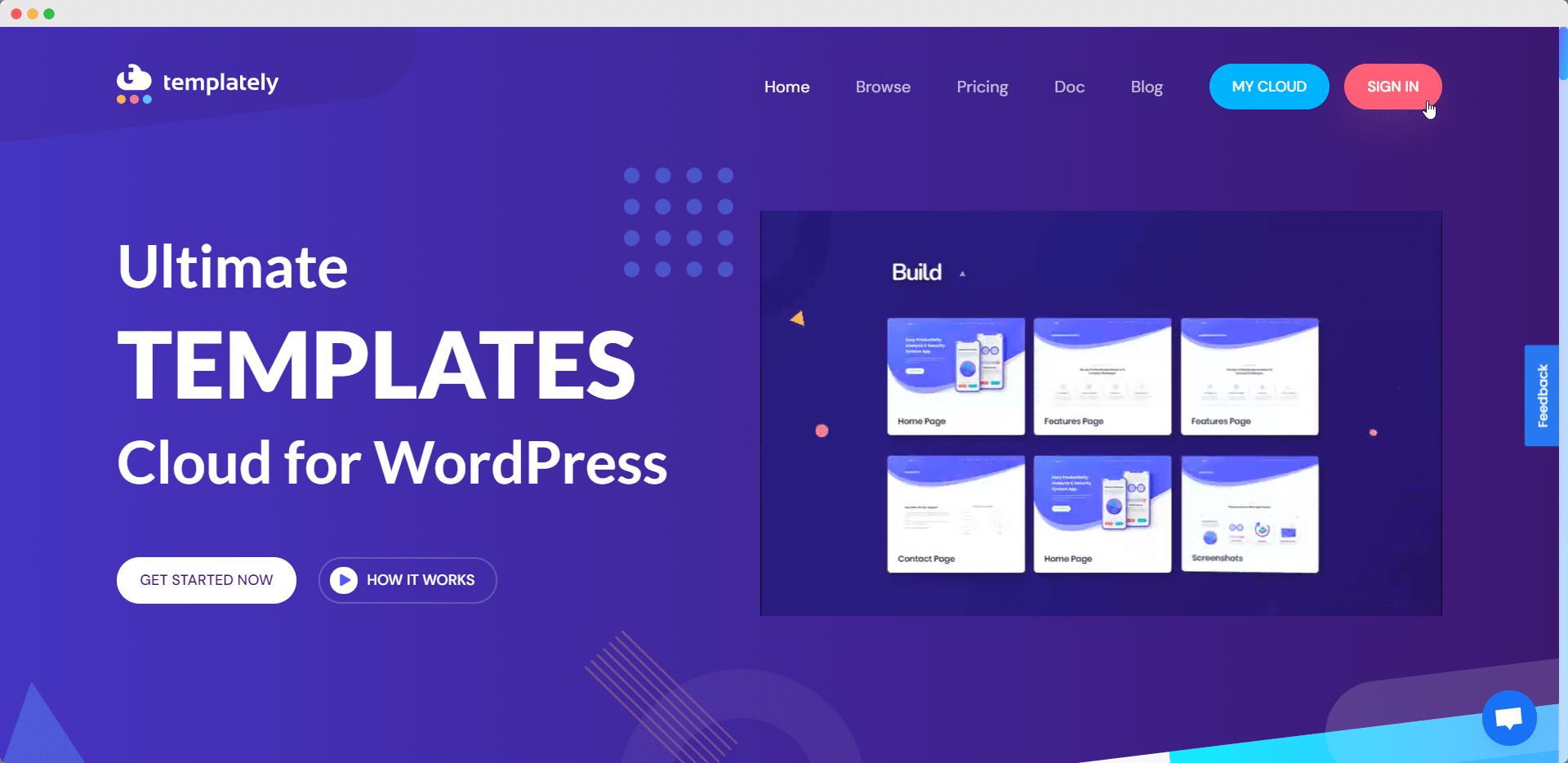 Step 2: Hit the Sign In button from the top right side. It will take you to this view below. Click on 'Create an Template Account' to create your account here.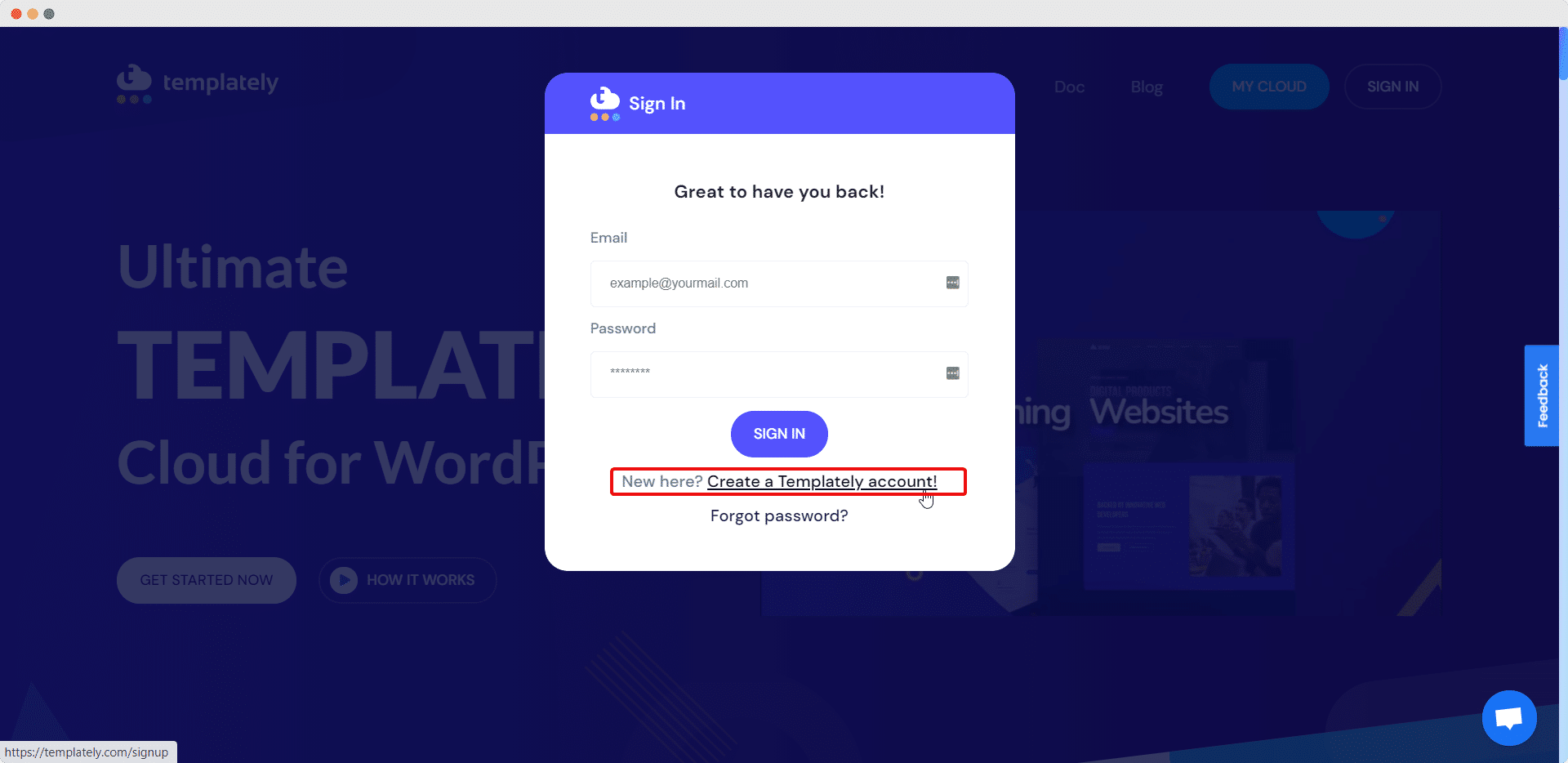 Step 3: Fill all the necessary fields. After that, you will get a verification mail that you need to verify from your email inbox.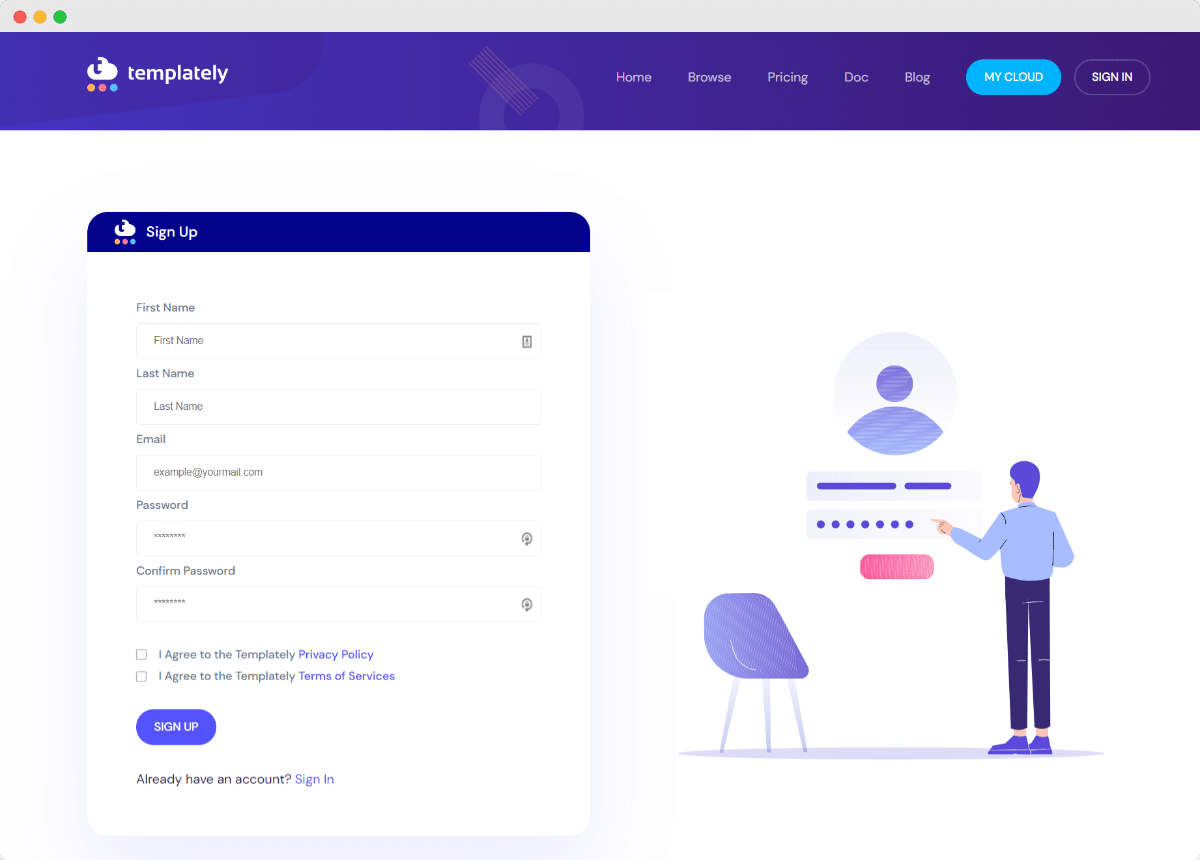 Step 4: If you have followed all the steps, congratulations! You have successfully created an account on Templately.
This is how simply you can create an account on Templately site.
If you need any help, feel free to contact us on our support.