Templately lets you create stunning sites on WordPress with ease by inserting premade templates onto your Elementor website builder in just a few clicks. 
How To Insert A Premade Templates With Templately? #
Check out the detailed guideline below to learn how to insert a Templately premade template into your website using Elementor website builder:
Step 1: Navigate To Templately From Elementor Site #
First, you need to navigate to the Templately templates library from your Elementor editor. To do so, simply click on the blue 'Templately' icon that appears on your editor, as shown below.
Note: You must have the Templately plugin installed on your WordPress website.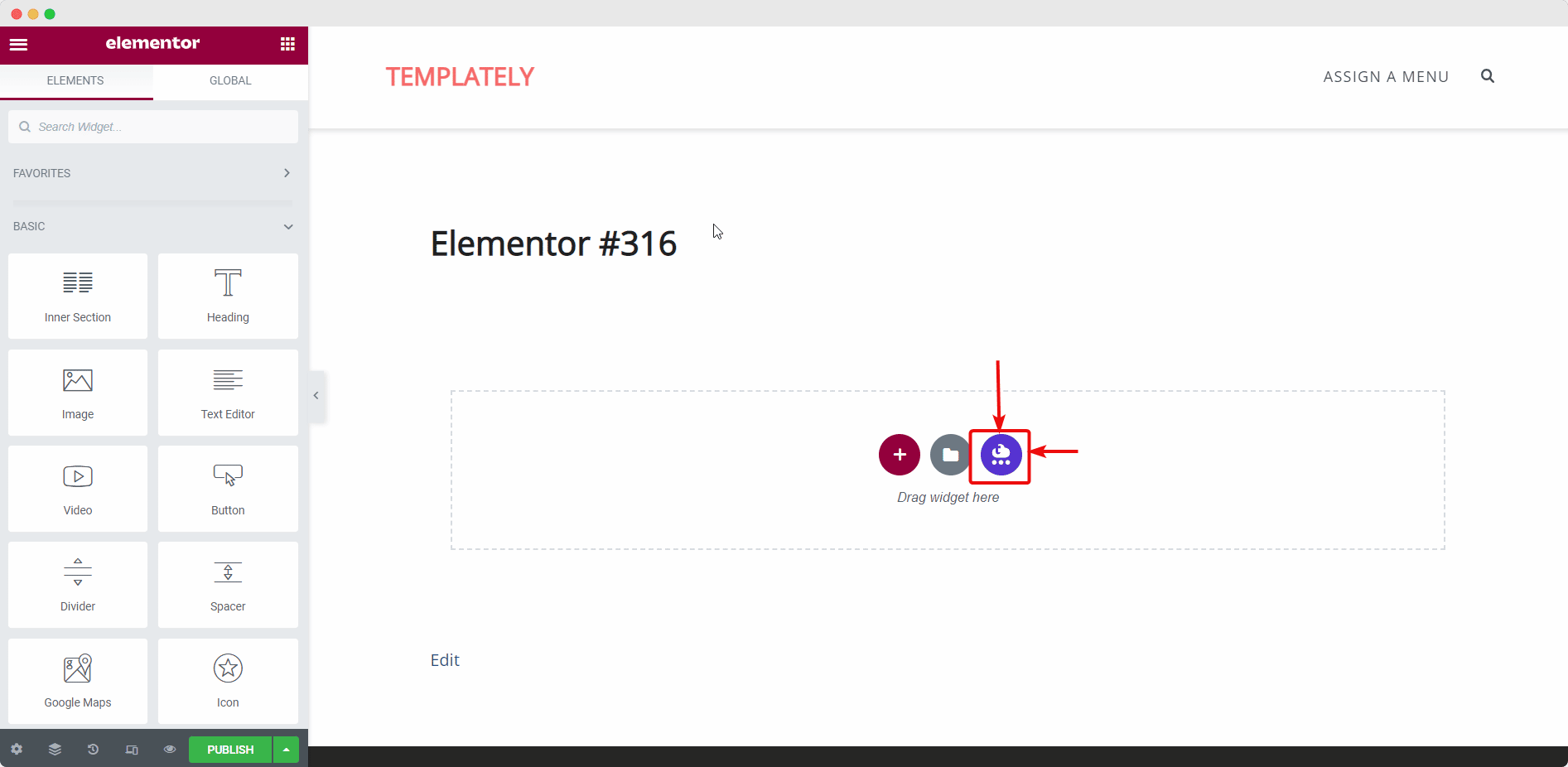 Step 2: Browse The Library & Choose A Template #
A popup window will appear on your screen from where you can browse through the entire templates library. Choose your preferred premade template and preview it.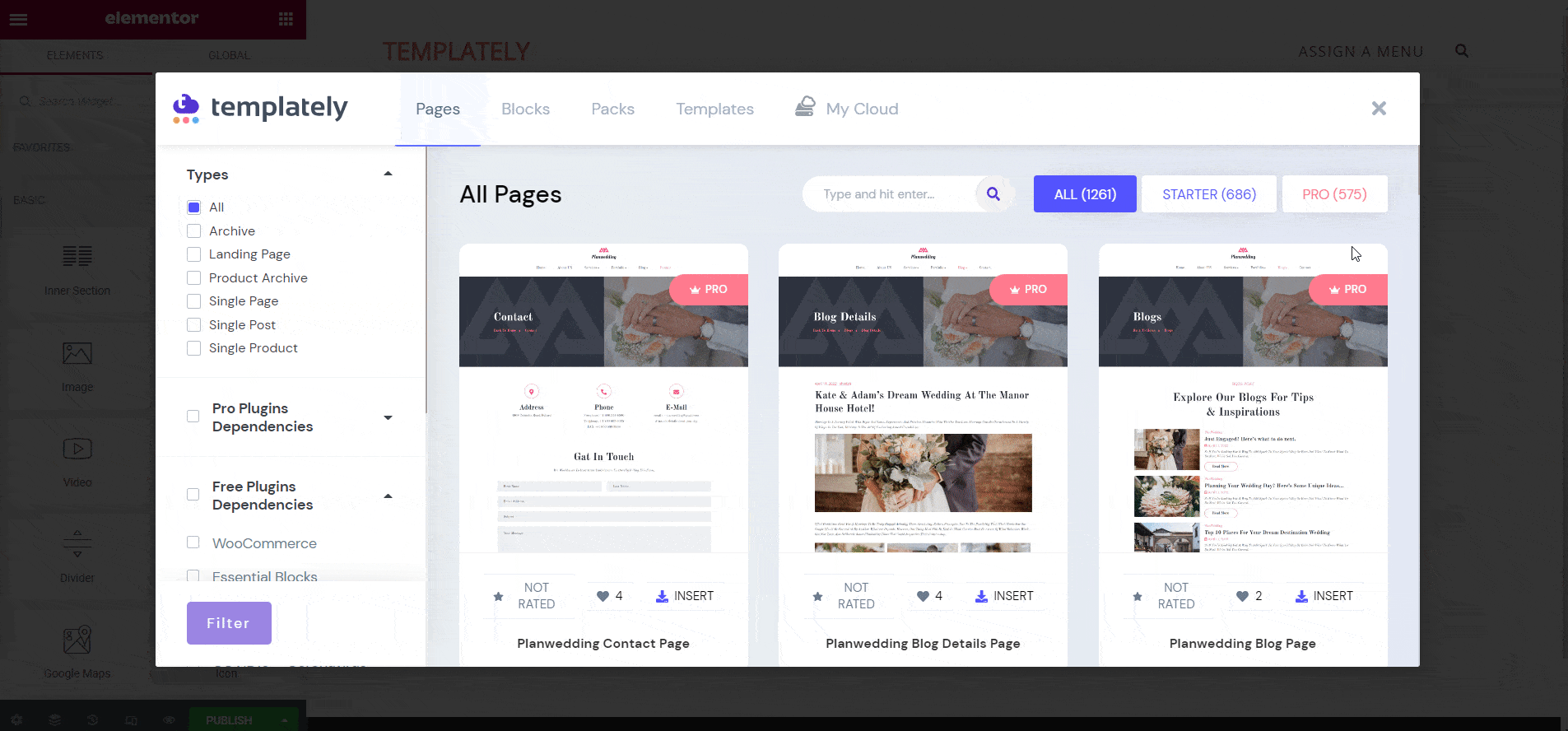 Step 3: Insert The Premade Template Into Your Site #
Then click on the blue 'Insert' button as shown and the template will be automatically inserted into your WordPress website's Elementor editor.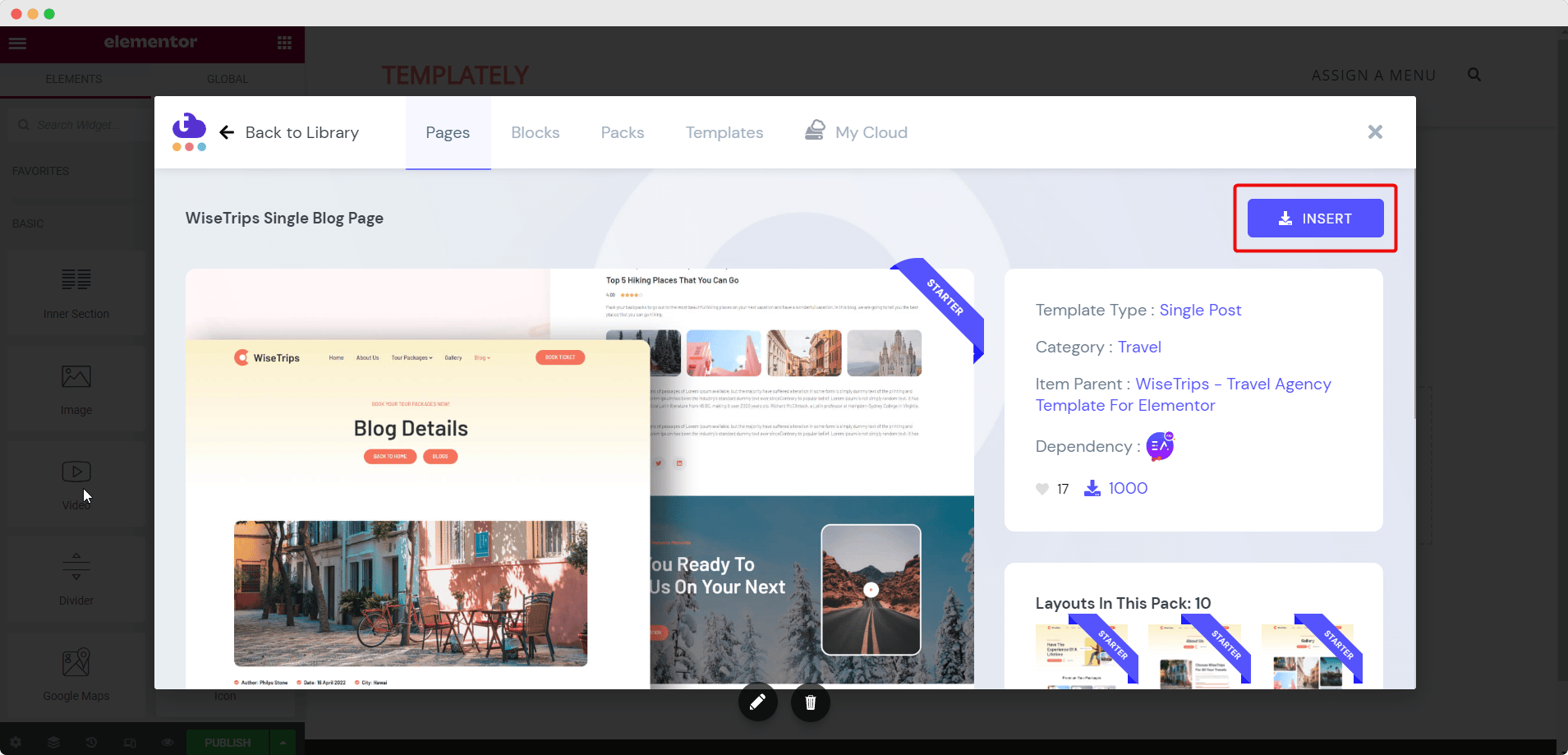 After inserting your templates, this is how your website page/layout will appear. You can easily customize and modify the template according to your needs using Elementor and Essential Addons for Elementor. Edit the sections the way you want and make them ready for publishing just within a few minutes.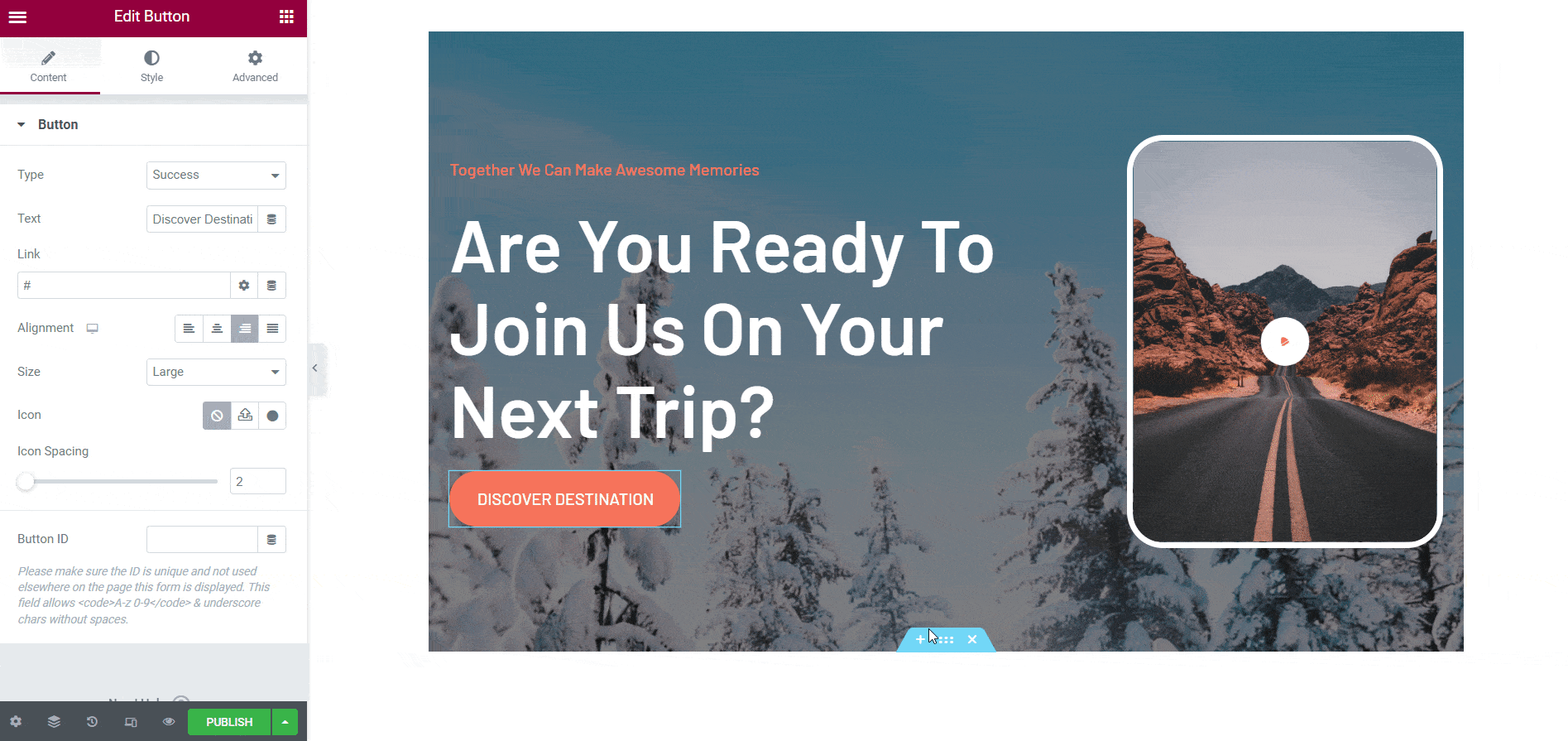 How To Set A Fullscreen Template Layout In Elementor? #
Afterward, if you want to set a fullscreen layout for your premade template in Elementor, follow the easy step below.
First, click on the small gear icon at the bottom left side panel to head over to the Elementor 'Settings' option.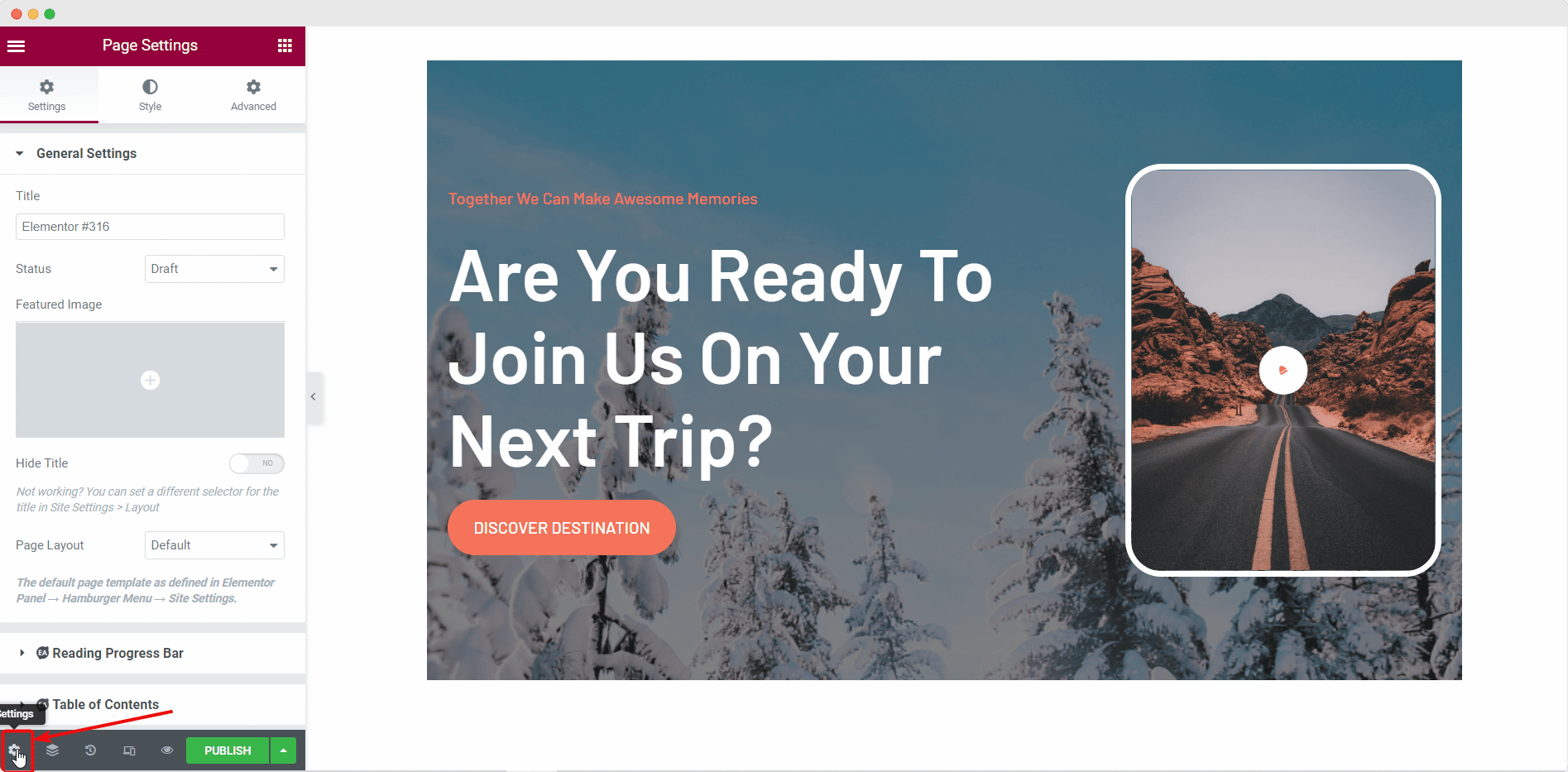 Here, you will find the 'Page Layout' drop-down menu as shown below. Simply click on the 'Elementor Full Width' layout option, and then hit the 'Update' button.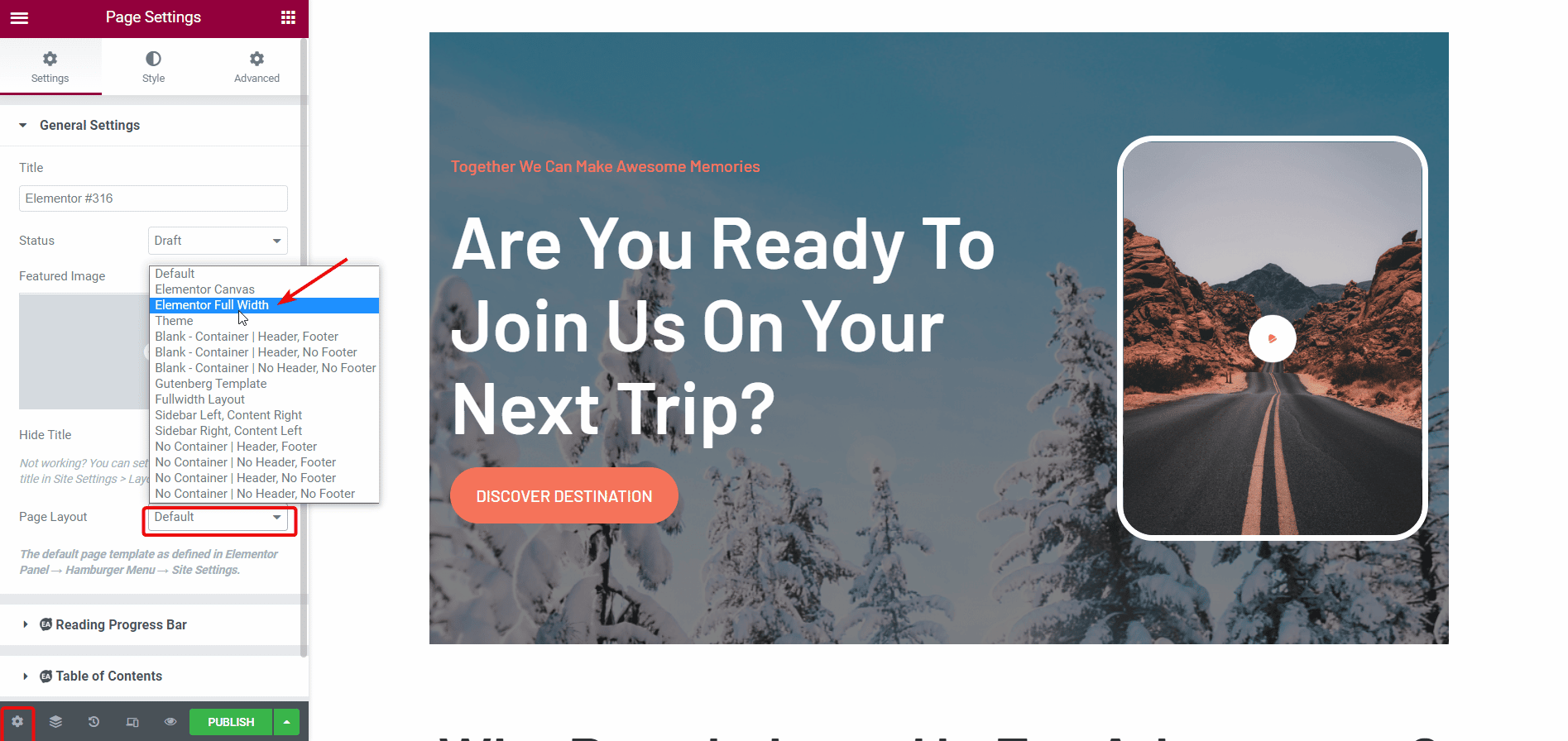 This will instantly make your Elementor premade template from Templately appear in full-screen format and give a stunning look to your WordPress website.
Still need help? Feel free to contact our support team whenever you need.