You can insert & use Blocks from Templately on your website in two ways. Check out the details guidelines below.
Method 1: In the first method, you have to go to the Templately plugin from the WordPress dashboard. After that, it will provide you with the view that is present on the screen below. There you can choose any blocks from the available categories.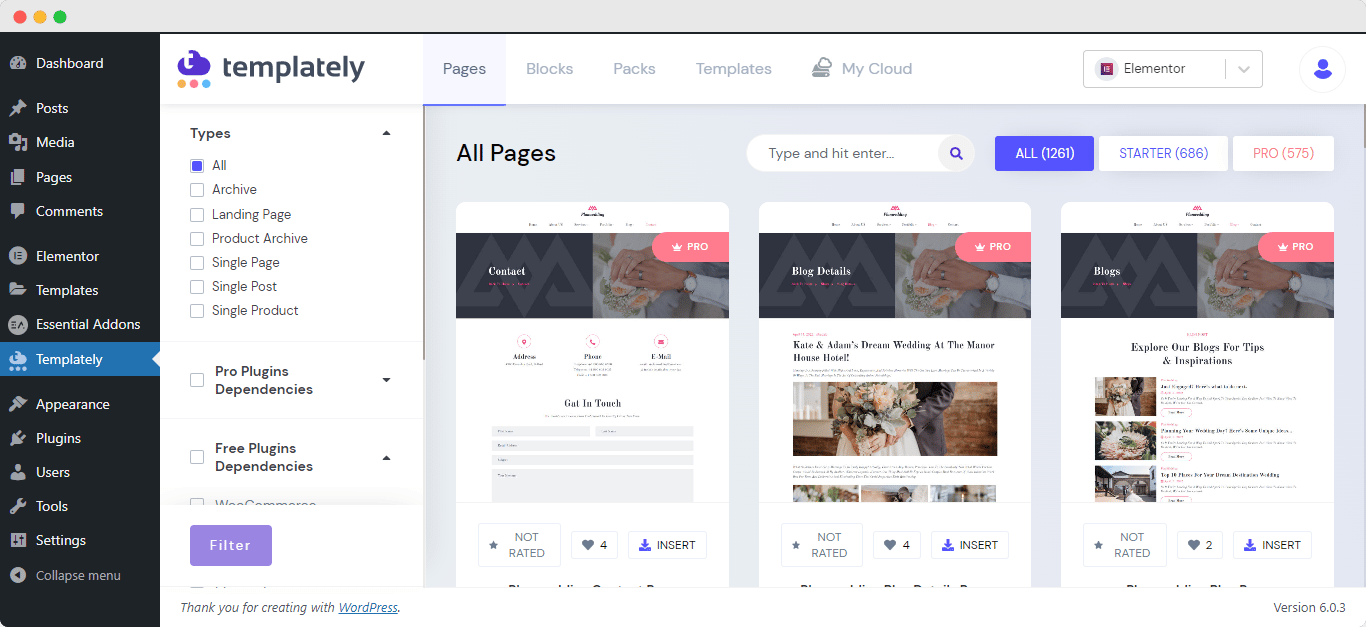 Then you just have to give a click on your preferred one to insert it on your website.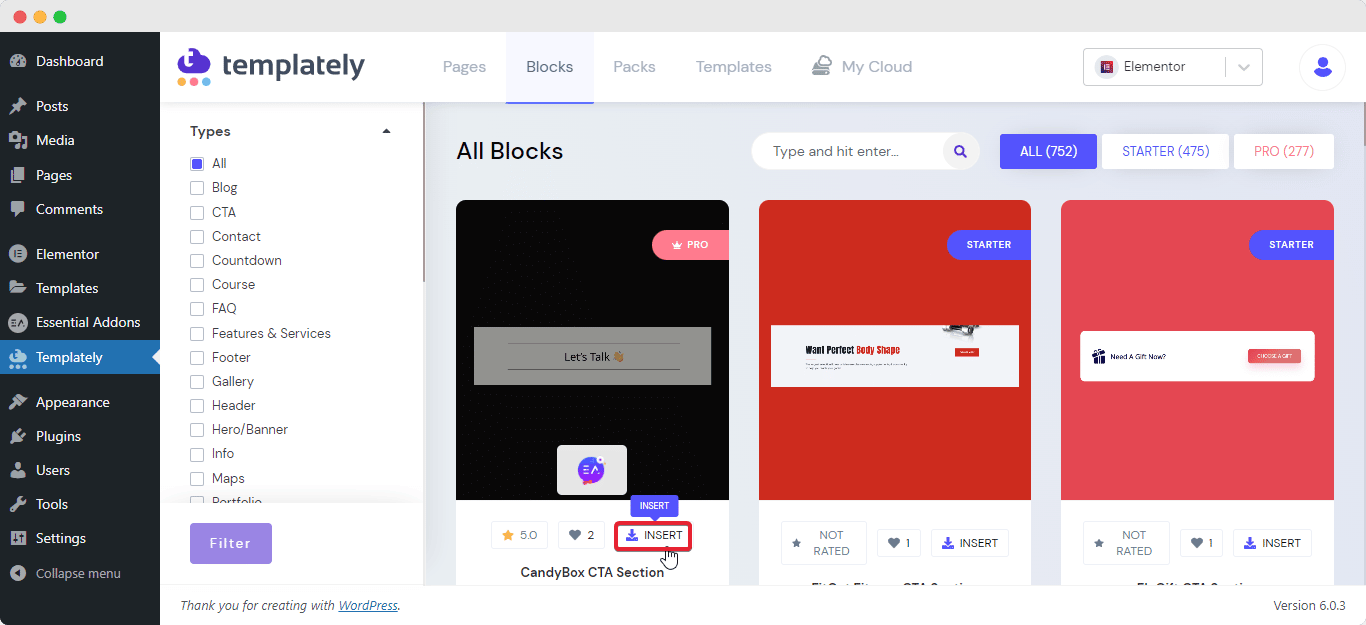 Afterward, It will provide you a window that comes with Create a Page field and Import to Library option. You can give it a name from Create a Page section and save it. Otherwise, you can import it directly to your library.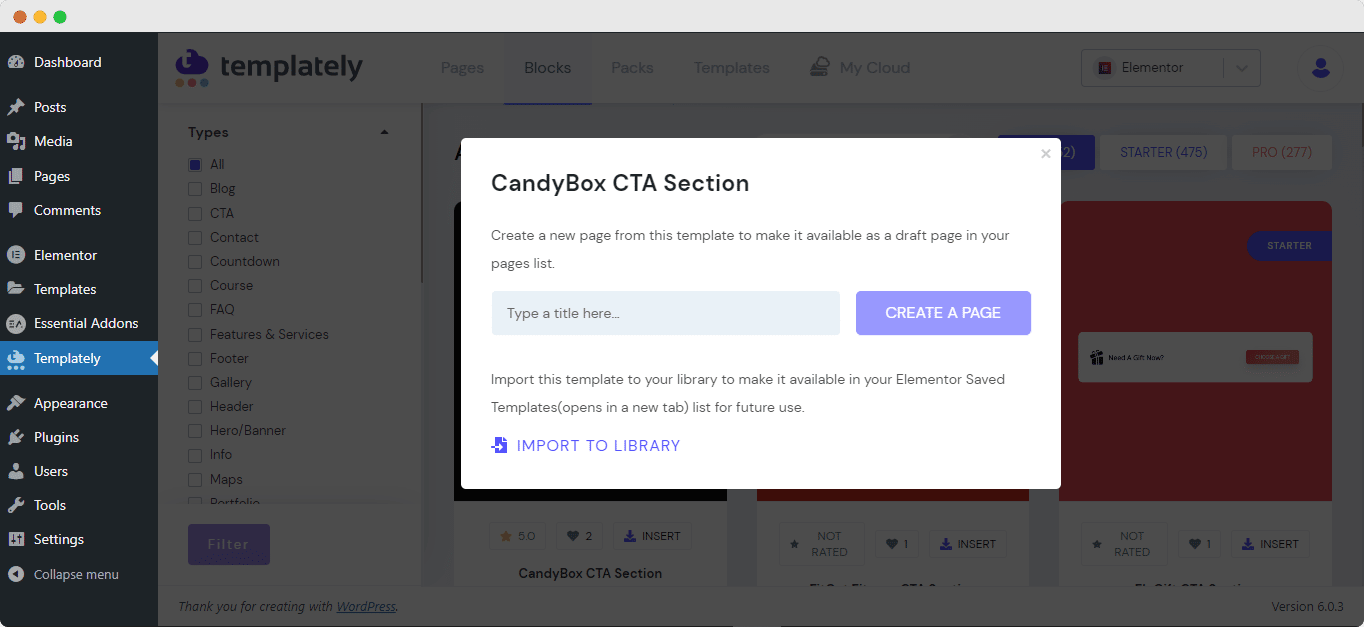 There you can Preview the page to see how it looks and go to the Edit Template or Edit with Elementor option.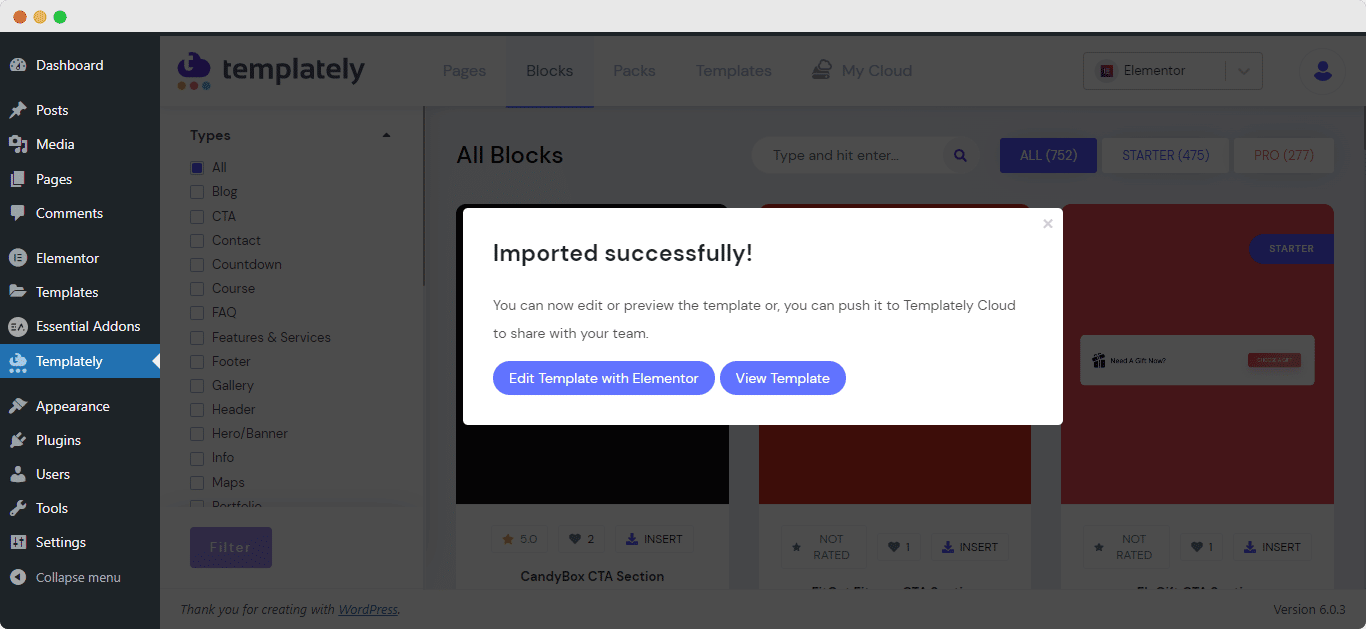 Method 2: Check out the guideline below to learn how to insert & use Blocks from Templately on your Elementor site.
Step 1: You can use separate Blocks for your Elementor site. For this, you have to go to your desired page and click on the Templately Icon.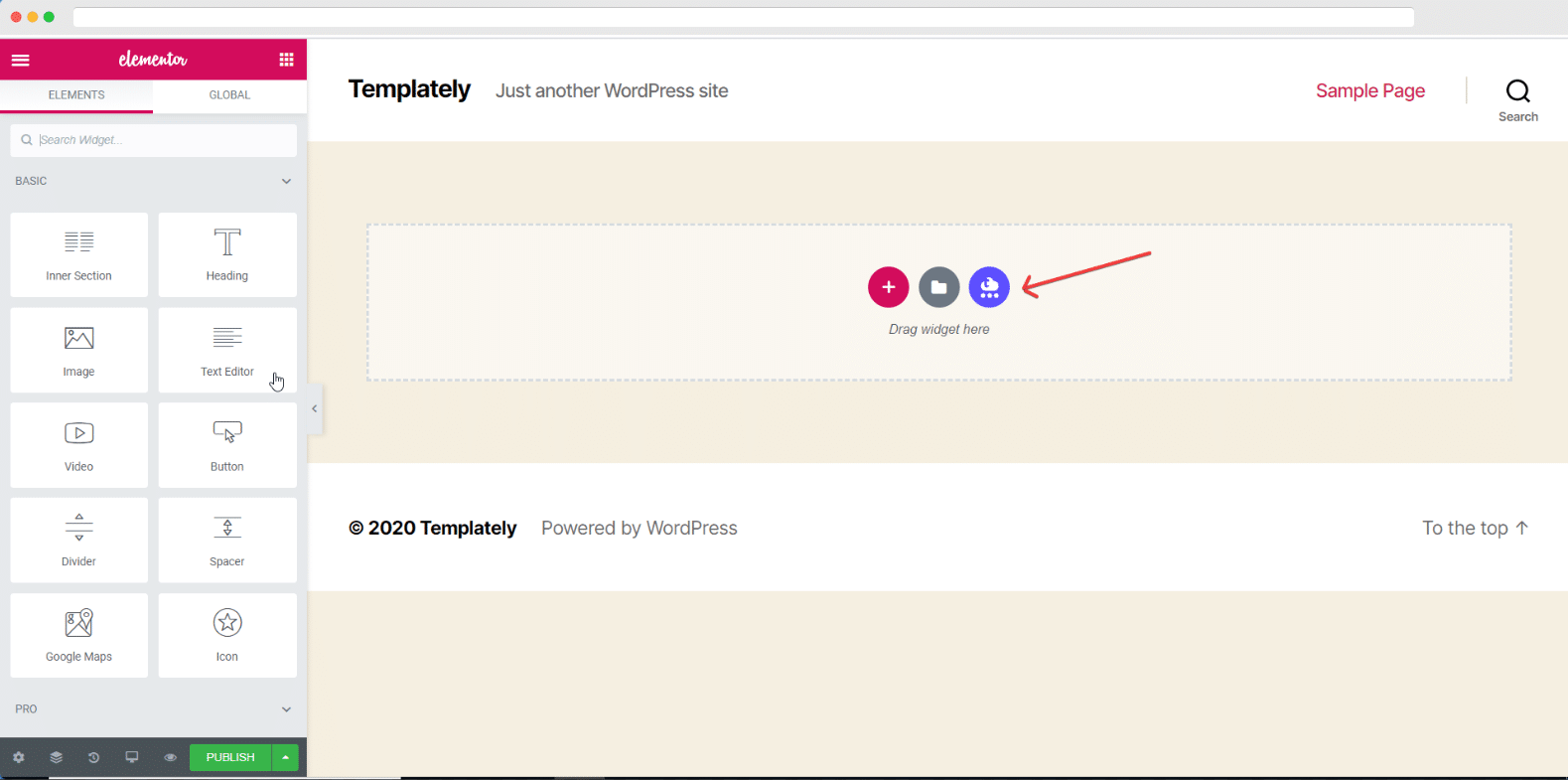 Step 2: It will take you to this view. Click on the Blocks icon and you will get to see a lot of ready-made blocks there.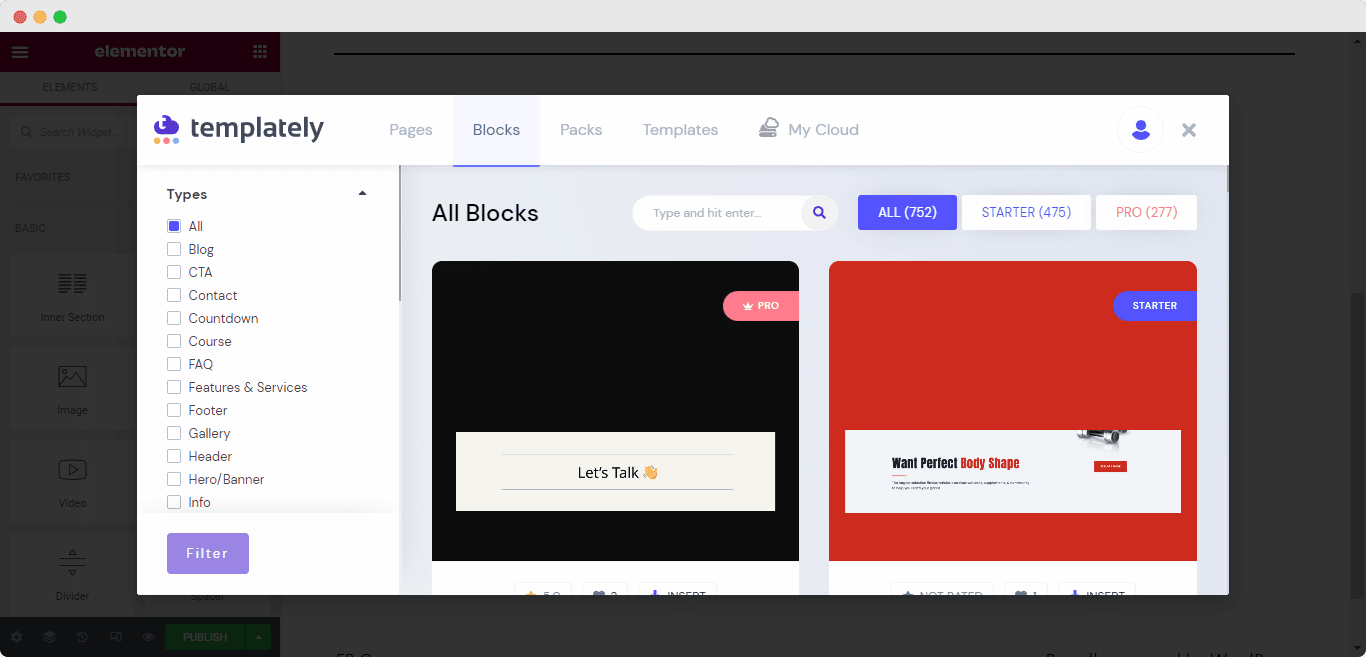 Step 3: Choose your preferred one and insert it.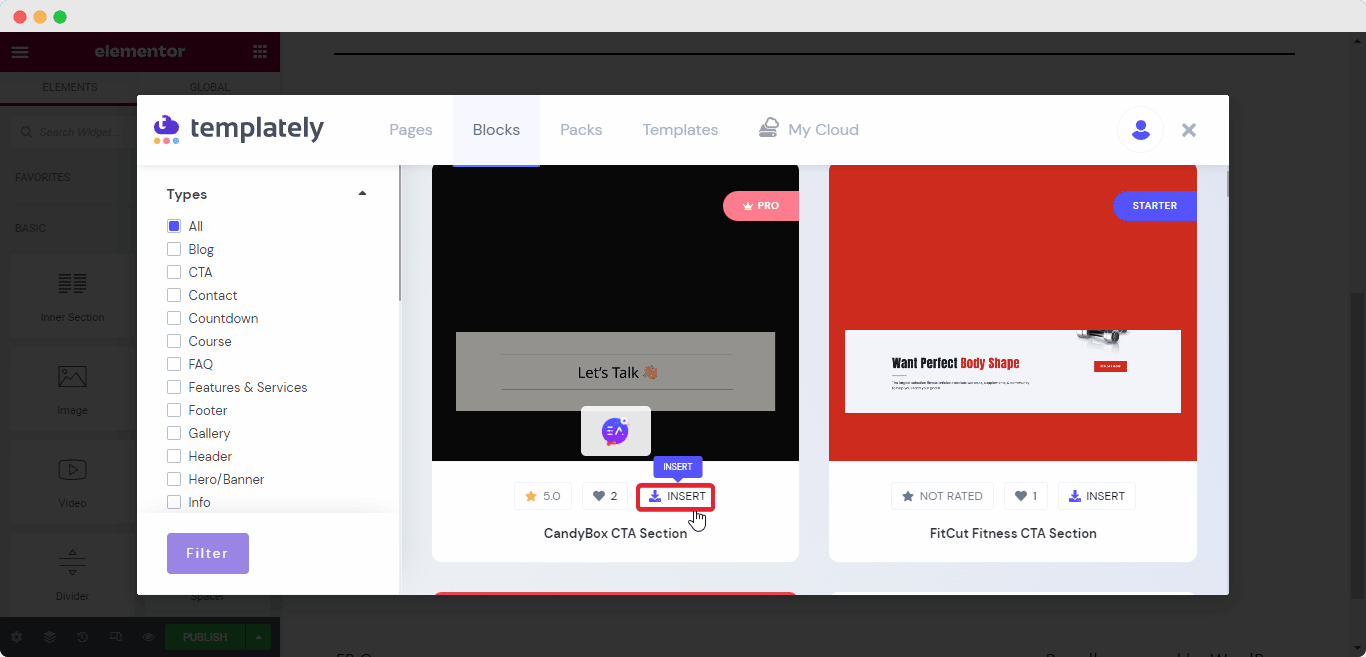 Step 4: After inserting your page, it will look like this. You can edit the entire page content as per your wish and make it publish.
If you need any help, feel free to contact us on our support.