Templately offers 3500+ ready templates that you can purchase individually as well.  You can purchase any template packs or individual templates you like. 
How To Insert Purchased Single Templates? #
Follow the step-by-step guide below to learn how to insert single templates after you purchase them from the Templately template library. Before you insert these templates, make sure that you check the dependencies of the template you are inserting on your page.
Step 1: First, link your Templately account with your WordPress dashboard. Now, go to 'Templately' → 'My Cloud' → 'Purchased Items'.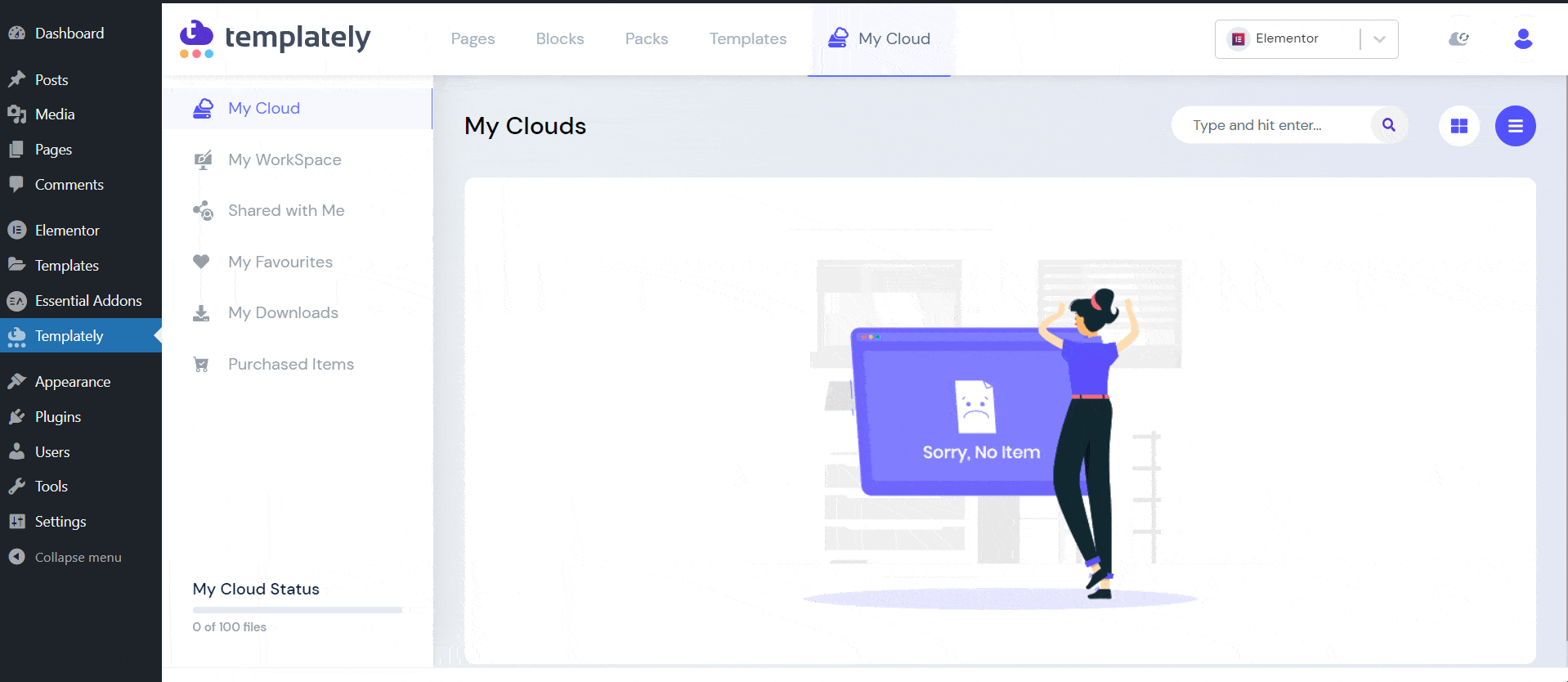 Step 2: You will see the list of purchased templates here. Here, in the tutorial we have purchased a template pack and a single page. To insert the template pack, click on the 'View' button.

Step 3: Choose the template page you want to insert now. Simply click on the 'Insert' button. Add a suitable page title and hit the 'Create A Page' button.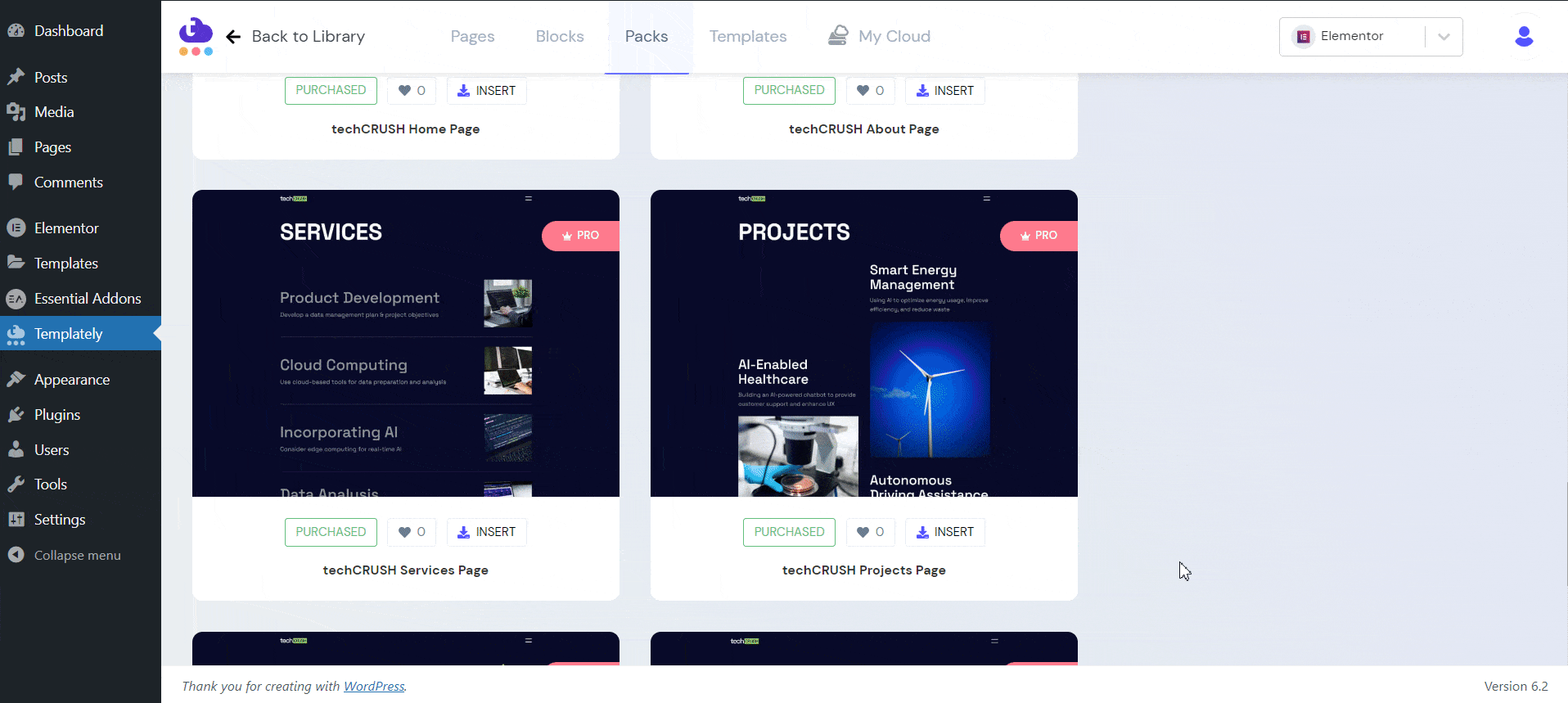 Step 4: You will see a popup here. You can view the template or if you want to customize it, click on the 'Edit Template With Elementor' button.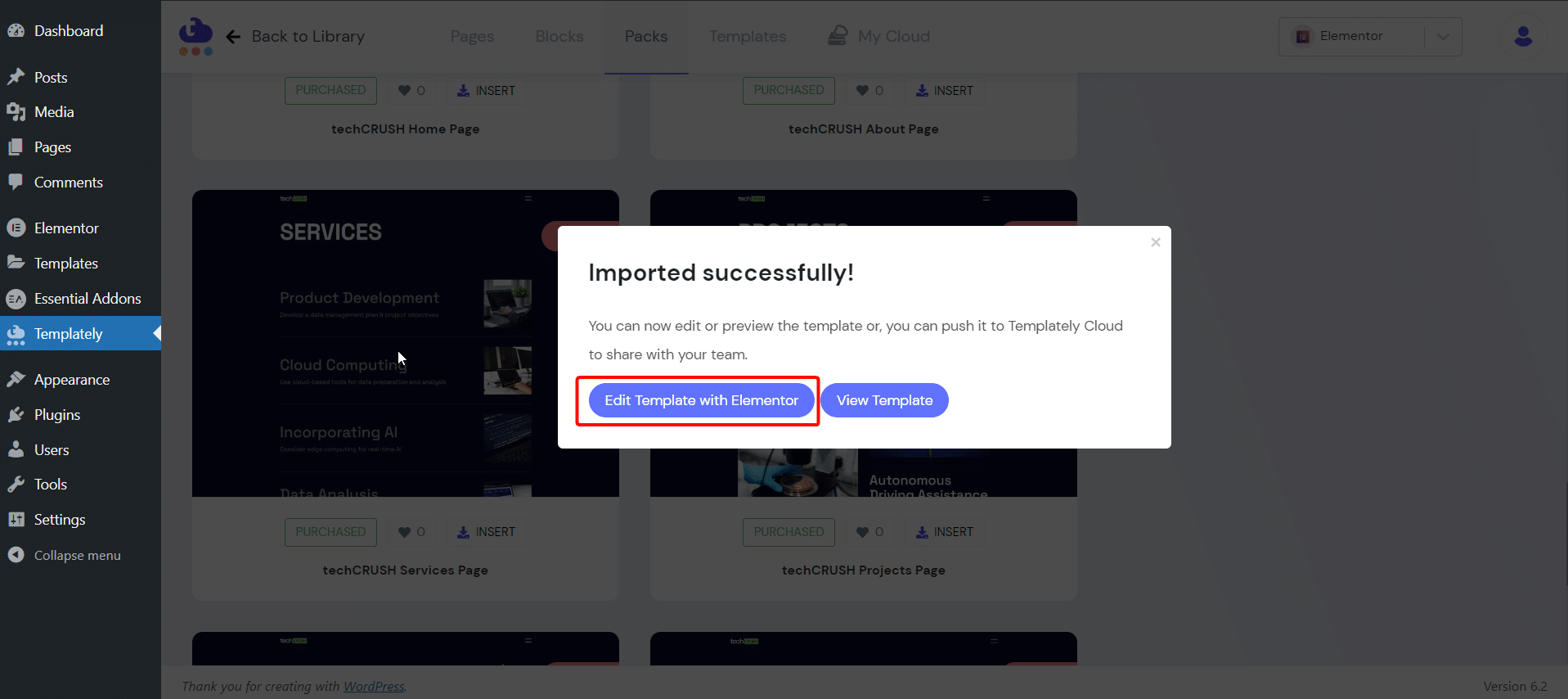 Once you hit the button, you will be directed to the Elementor editor. You can now customize it the way you want.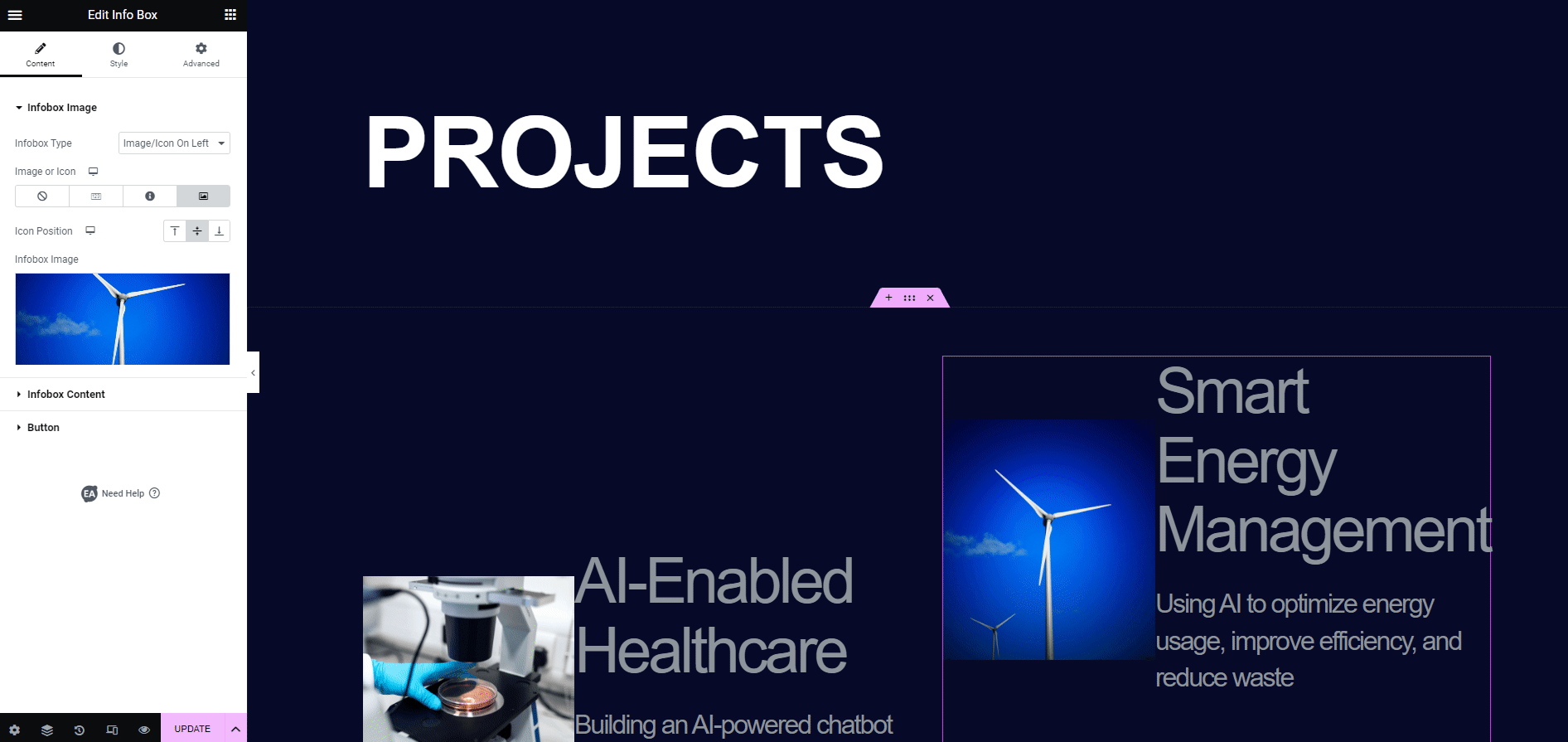 Thus, you can insert purchased single template packs or pages easily. Getting stuck? Contact our support team for any help you need.