You can easily upgrade Templately subscription plans to premium or lifetime with a few clicks. Follow the instructions given below to upgrade your Templately subscription plan. 
How To Upgrade Templately Subscription Plans? #
Here is a step-by-step guideline to upgrade Templately subscription plan from Starter to Premium or Lifetime.
Step 1: Sign in to your Templately account. Click on your profile and select 'Subscription' from the list of options in the drop-down menu.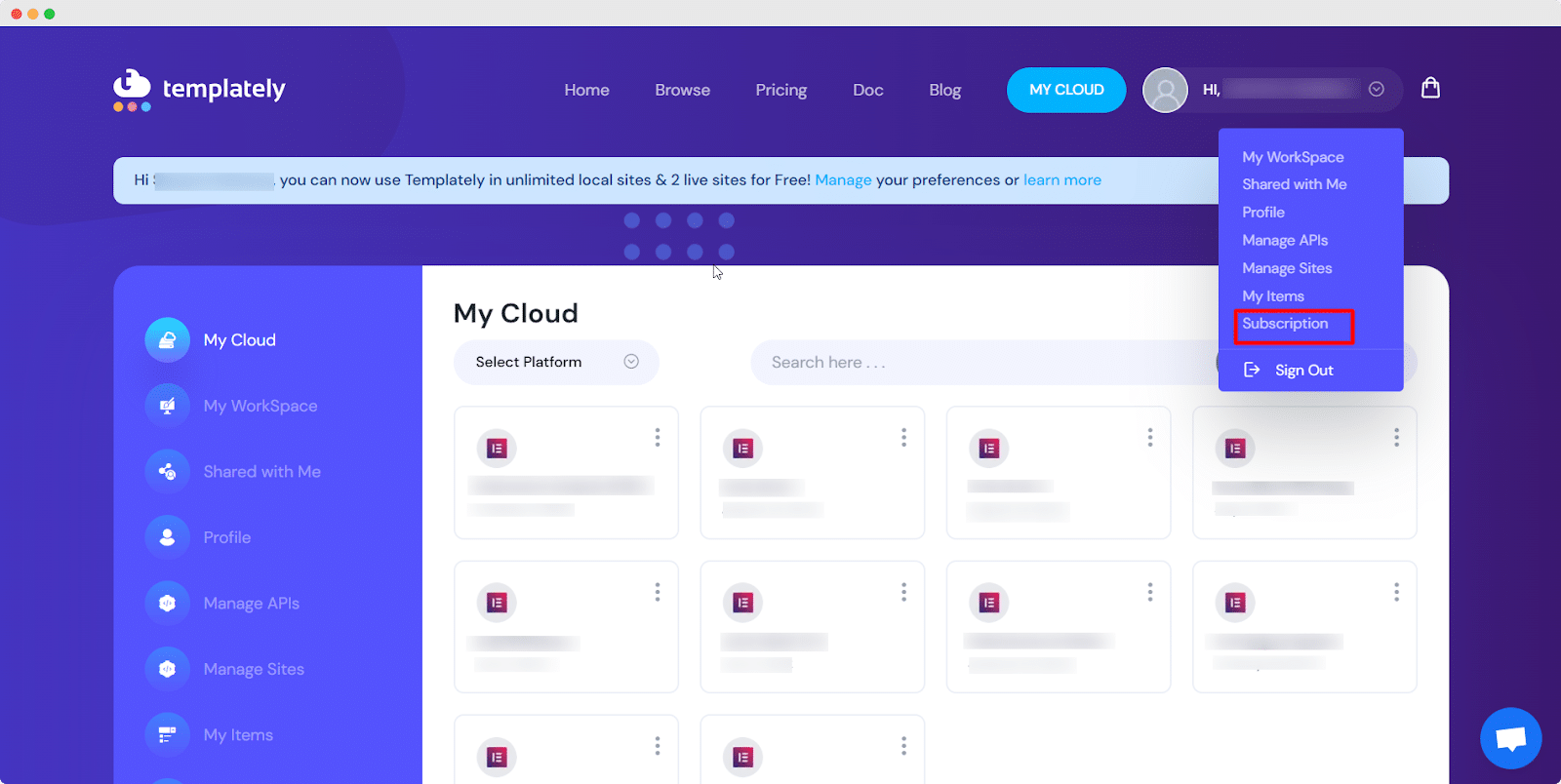 Step 2: You will be taken to the 'Subscription' page where you can see all the subscription plans available for Templately. You can also check which plan is currently active as shown below. To upgrade Templately subscription plan, simply select the plan of your preference and click on the 'Upgrade' button.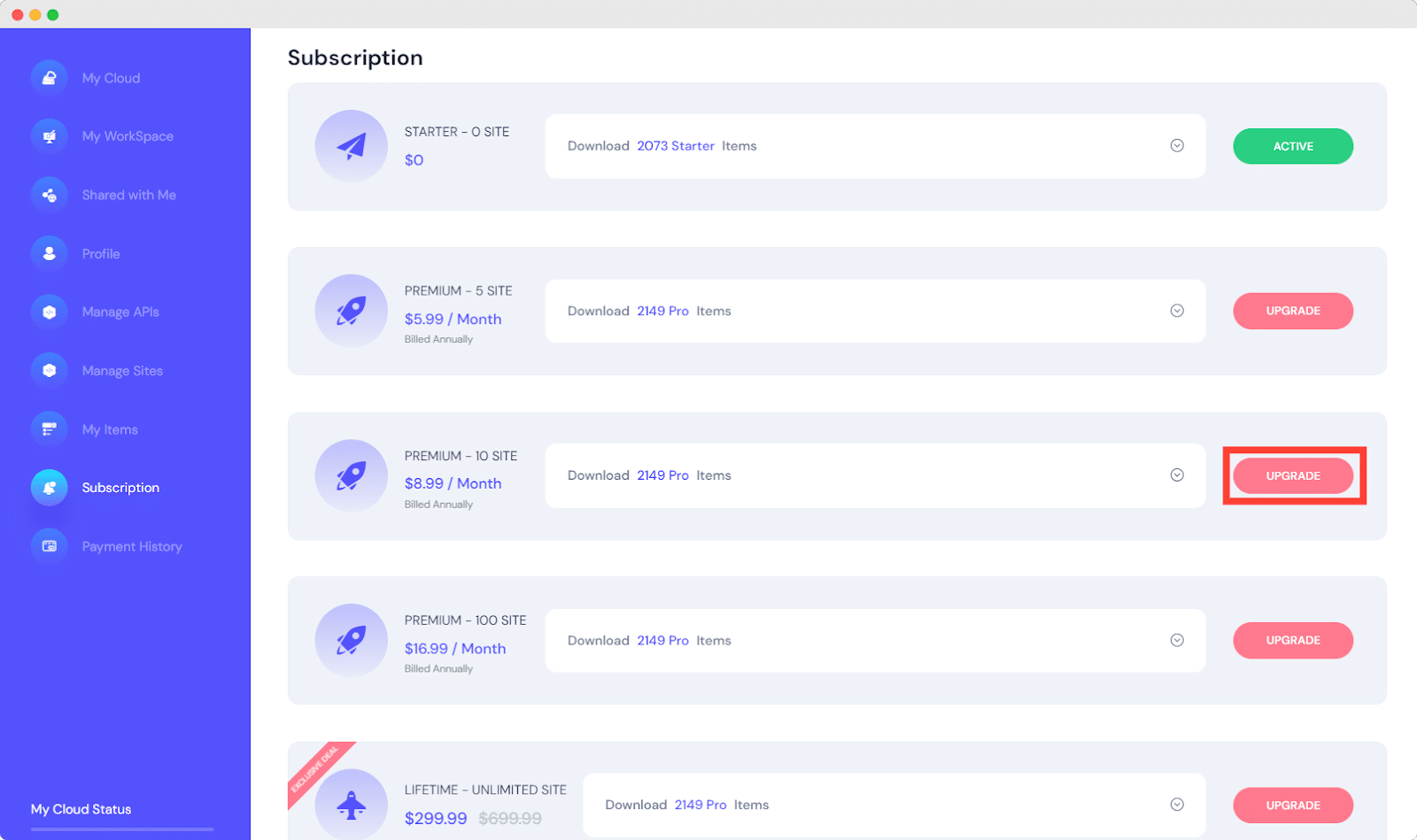 Step 3: On the next page, apply a discount coupon if you have any. Also select your preferred payment option to upgrade Templately subscription plan: 'Credit Card' or 'PayPal'. 
If you've already added your credit card information, then it will be displayed here, allowing you to directly select your preferred credit card to proceed with the purchase plan.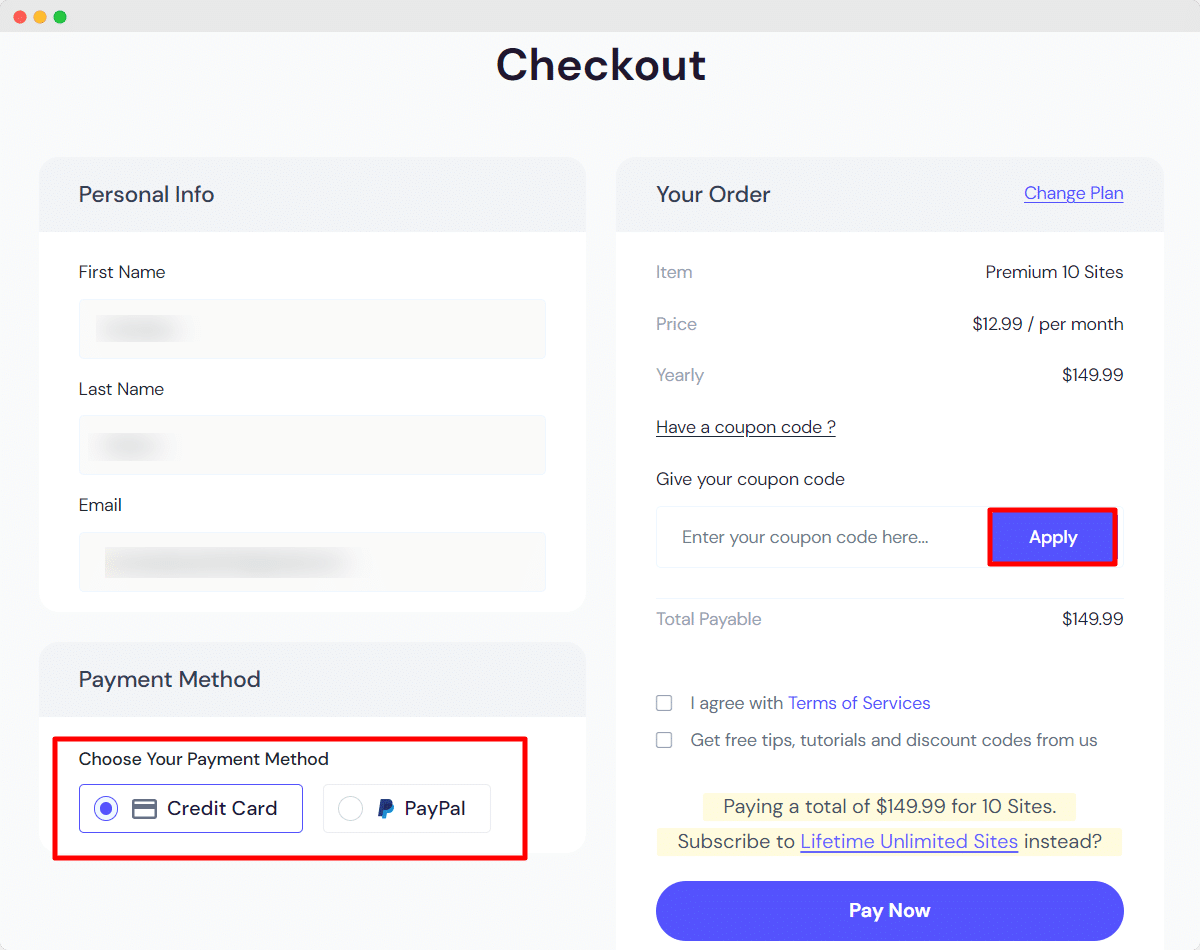 Make sure to check the 'I agree with Terms of Services' option and 'Get free tips, tutorials and discount codes from us' checkboxes, and then click on the 'Pay Now' button.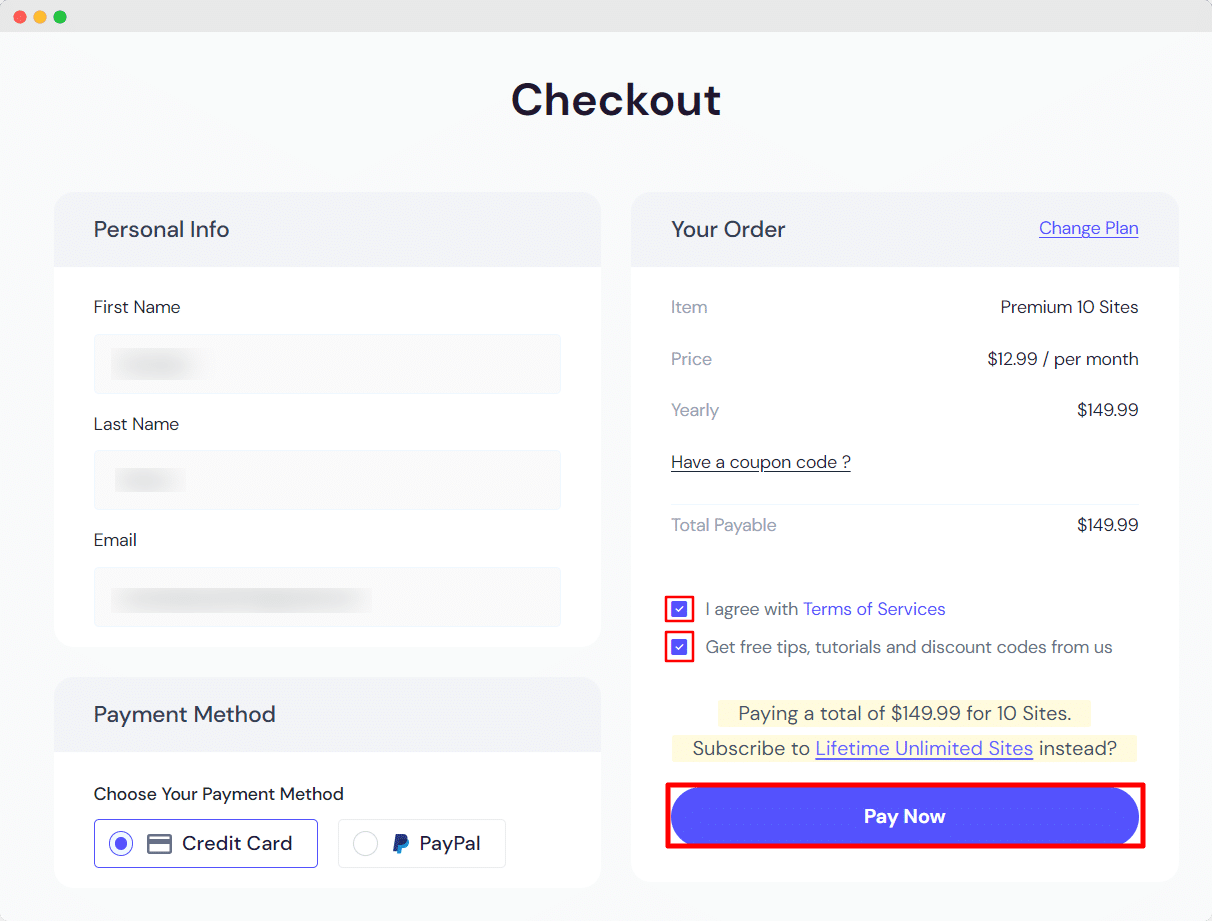 Step 4: Clicking on the 'Pay Now' button will take you to the card details page. Now, provide the necessary details. You can also opt to select the 'Securely save my information for 1-click checkout' and provide your phone number, to make the future purchase procedure easier for you. 
And then click on the 'Subscribe' button to complete the payment process. Your subscription plan will then be upgraded.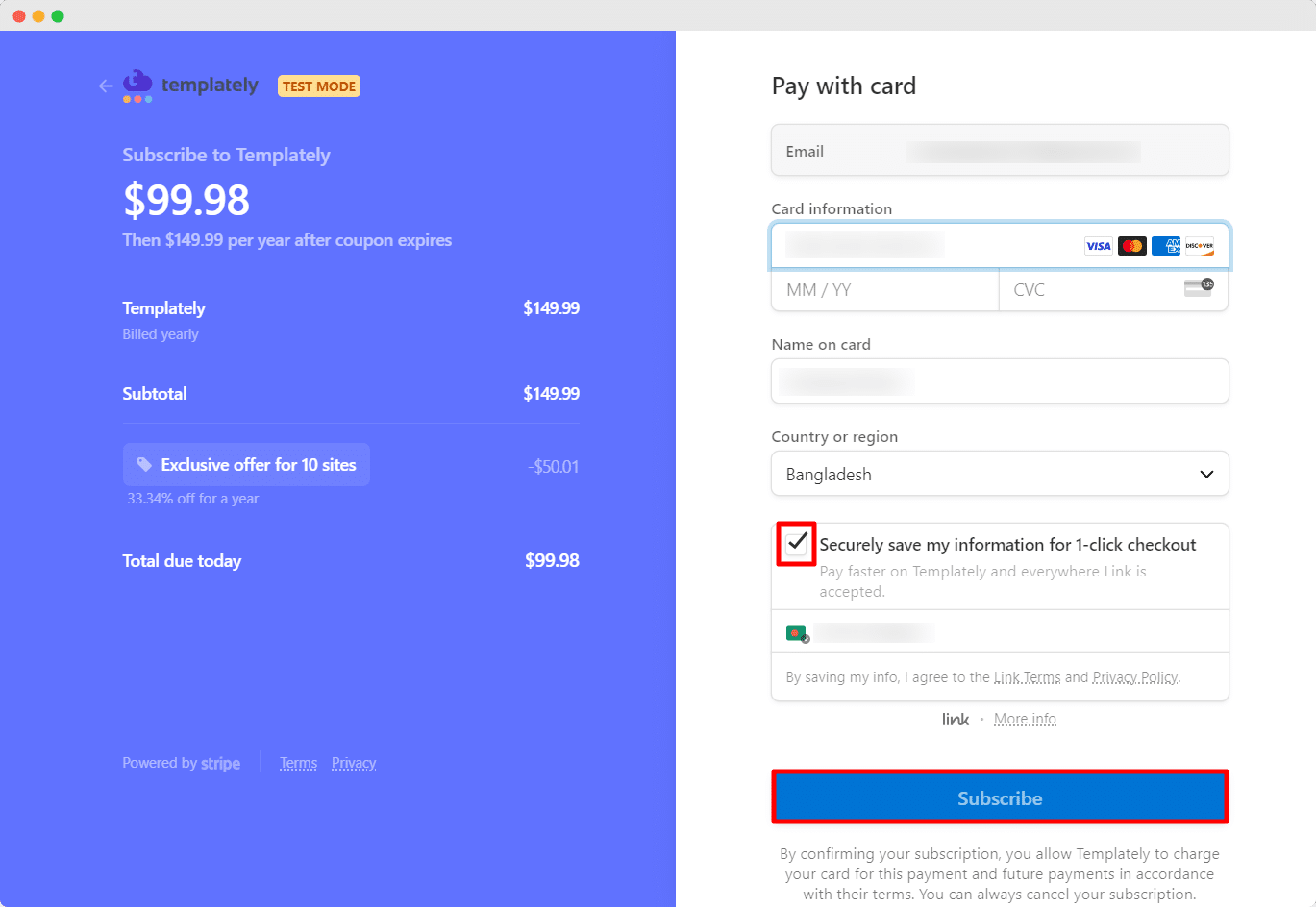 Feel free to reach out to our dedicated support team in the event of any difficulties, and also if you wish to get constant updates about Templately, you can join our Facebook community.