Templately brings you a PRO version with a large collection of exclusive templates to help you create stunning WordPress websites with ease. You can easily purchase Templately PRO in just a few steps. 
How To Purchase Templately PRO Easily? #
If you are new to templately and want to purchase Templately PRO plan for it, simply follow the step-by-step guideline to easily upgrade to the premium version and enjoy all the exclusive features as a premium user.
Step 1: Select Your Preferable Pricing Plan #
To purchase Templately PRO, simply head over to the Templately website and effortlessly find your way to the pricing plan section. Then choose the plan that suits your needs and simply click the ''Get Started' button to proceed.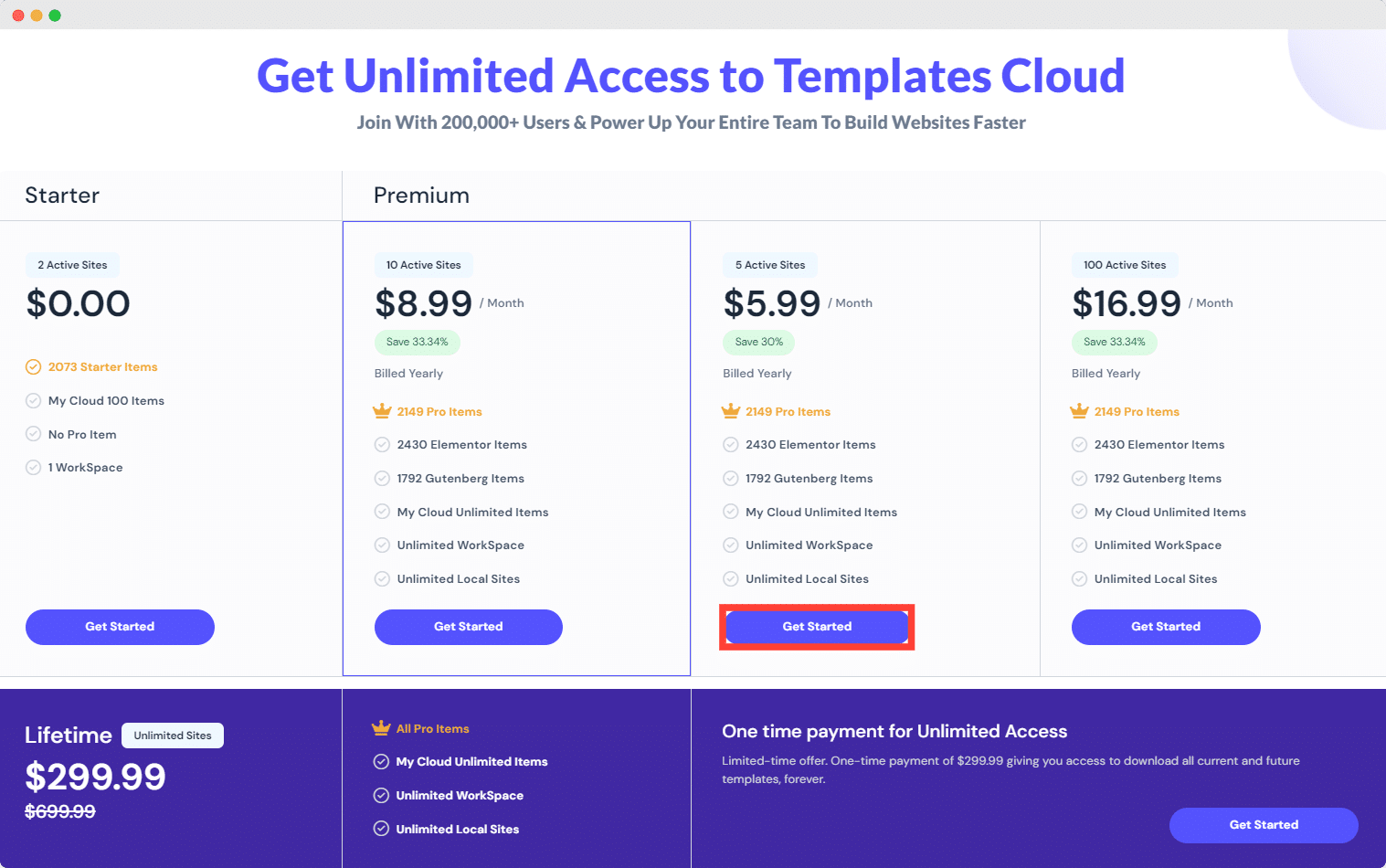 Once you click on the 'Get Started' button, you will be directed to the Templately purchase page. Click on the 'Sign in' button if you already have a Templately account and log in with your details.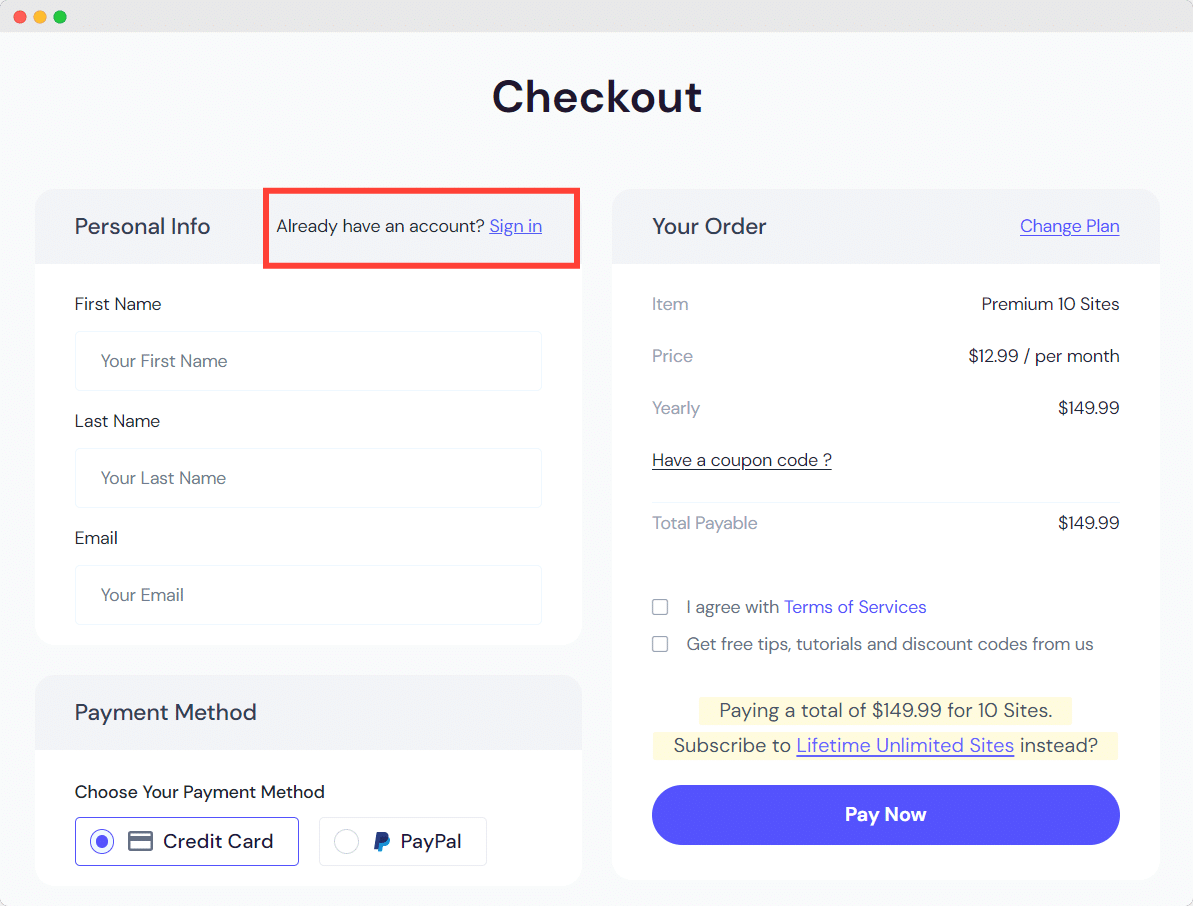 Step 2: Select Your Payment Option #
If you don't have an account yet, provide your First Name, Last Name, and Email in the respective fields. Insert your discount code and hit the 'Apply' button if you have any discount code. Here, you have the choice of two payment options to purchase Templately PRO: 'Credit Card' or 'PayPal'. Select your preferred payment option to complete the Templately purchase process.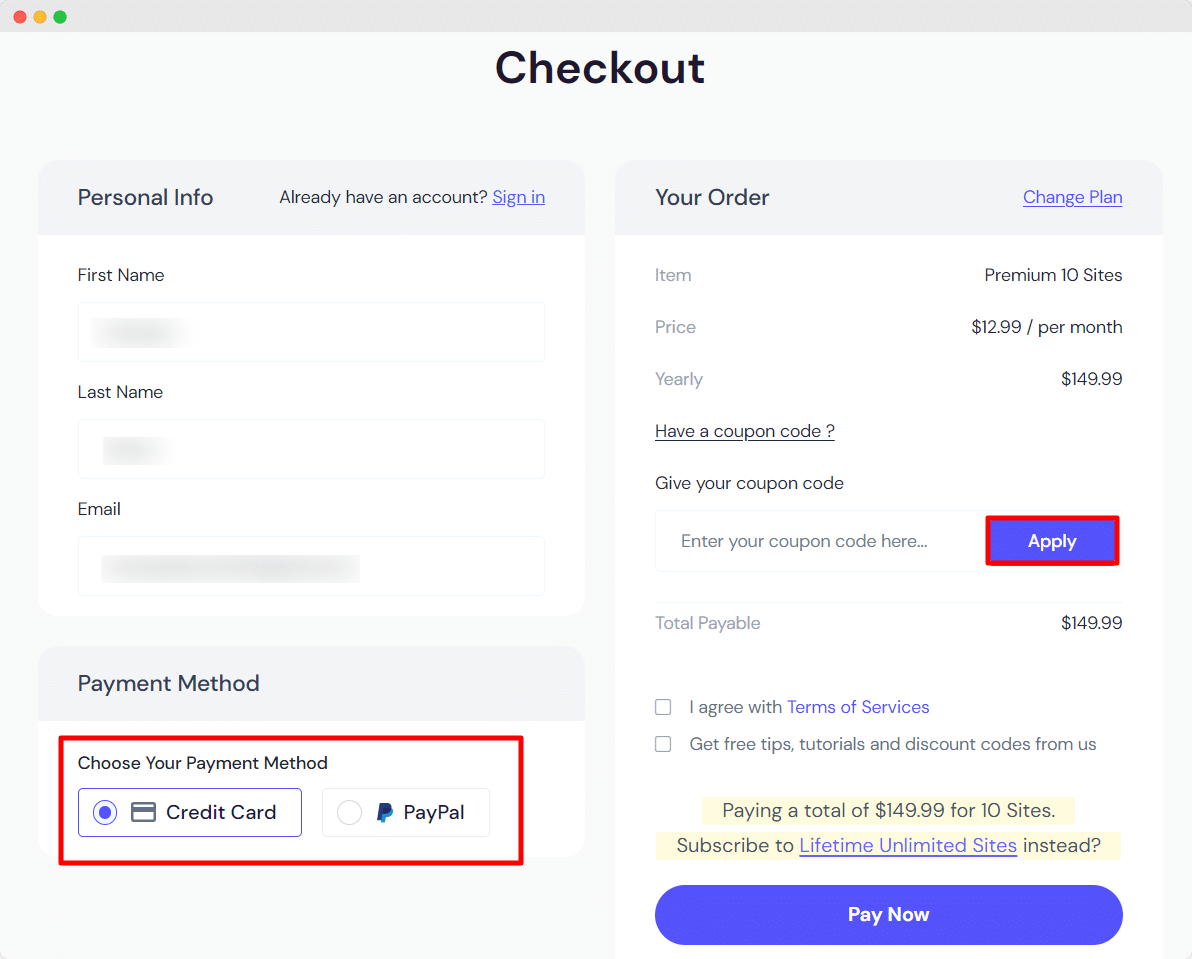 After that, you have to click on the checkbox next to the option 'I agree with Terms of Services'. You can also choose to get free tips, tutorials, and discount codes from Templately by selecting the second checkbox. And finally, you just have to hit on the 'Pay Now' button, as shown below.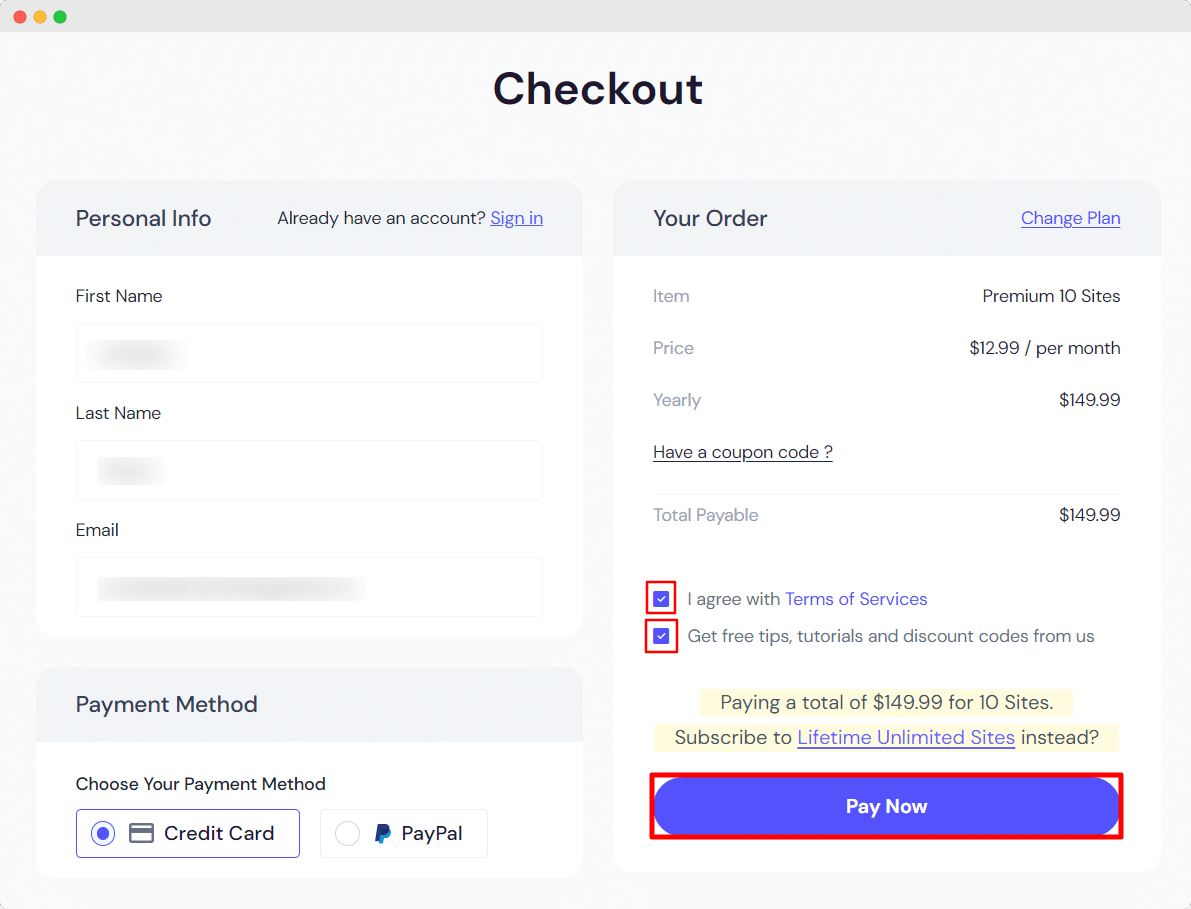 Step 3: Add Your Payment Details  #
Clicking on the 'Pay Now' button will take you to the card details page. Provide the necessary details and then click on the 'Subscribe' button and complete the payment procedure.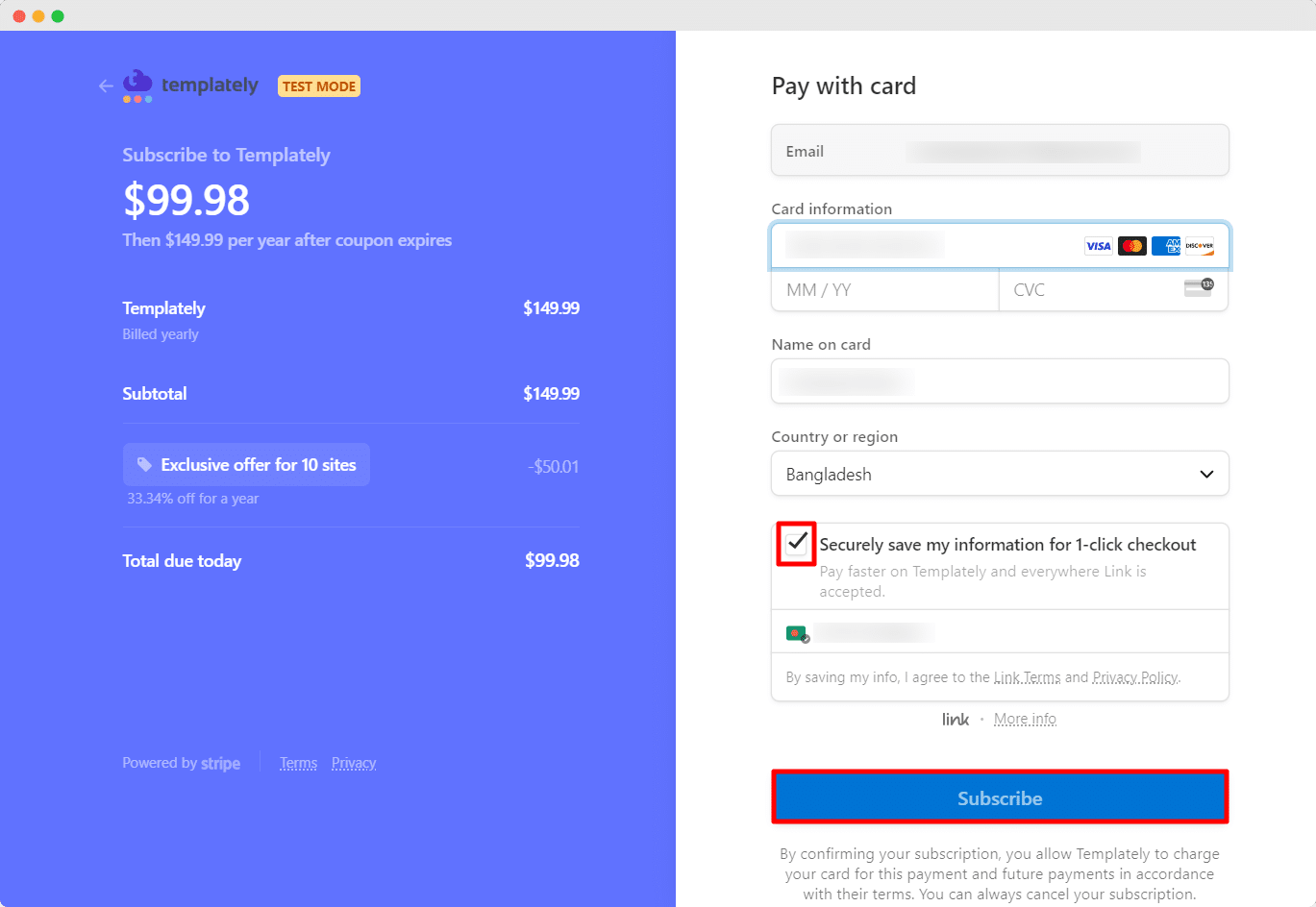 And that's how simple it is to purchase Templately PRO plan. If you follow these steps, you will have successfully subscribed to Templately PRO with its stunning premium templates and exclusive features.
Still facing difficulties? If you need any help, feel free to contact our support team.