Templately brings you a PRO version with a large collection of exclusive templates to help you create stunning WordPress websites with ease. You can easily purchase Templately PRO in just a few steps.
How To Purchase Templately PRO Easily? #
Check out the complete guideline below to learn how to easily purchase Templately Pro version in just a few clicks.
Step 1: Navigate To Templately Subscriptions Page #
To purchase Templately premium version, you need to go to the website and sign in to your account. Then simply navigate to subscription by clicking on the Profile Icon.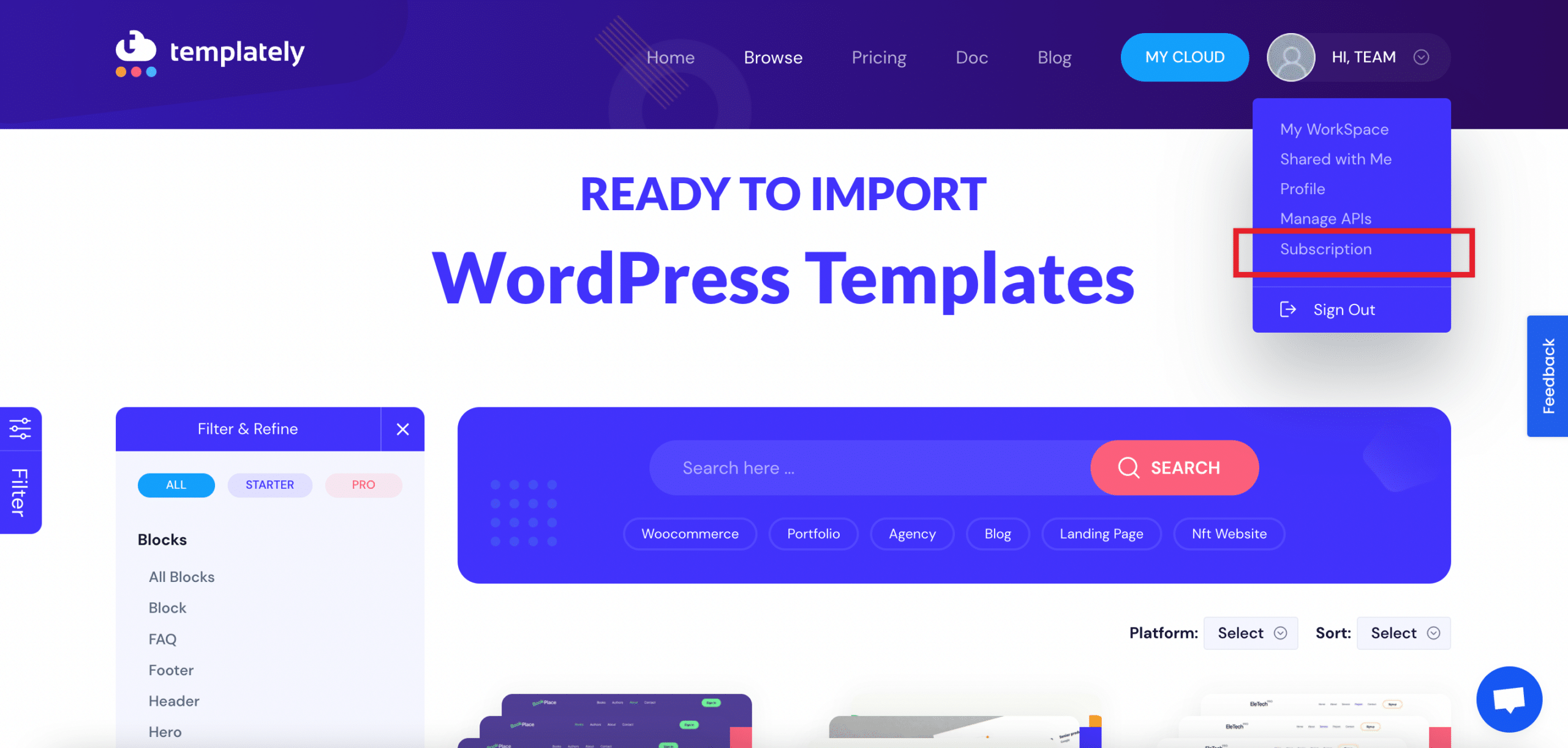 Step 2: Choose Your Preferred Subscription Pack #
It will take you to a window from where you need to select your preferred subscription package (monthly or annually), and then you click the Upgrade button.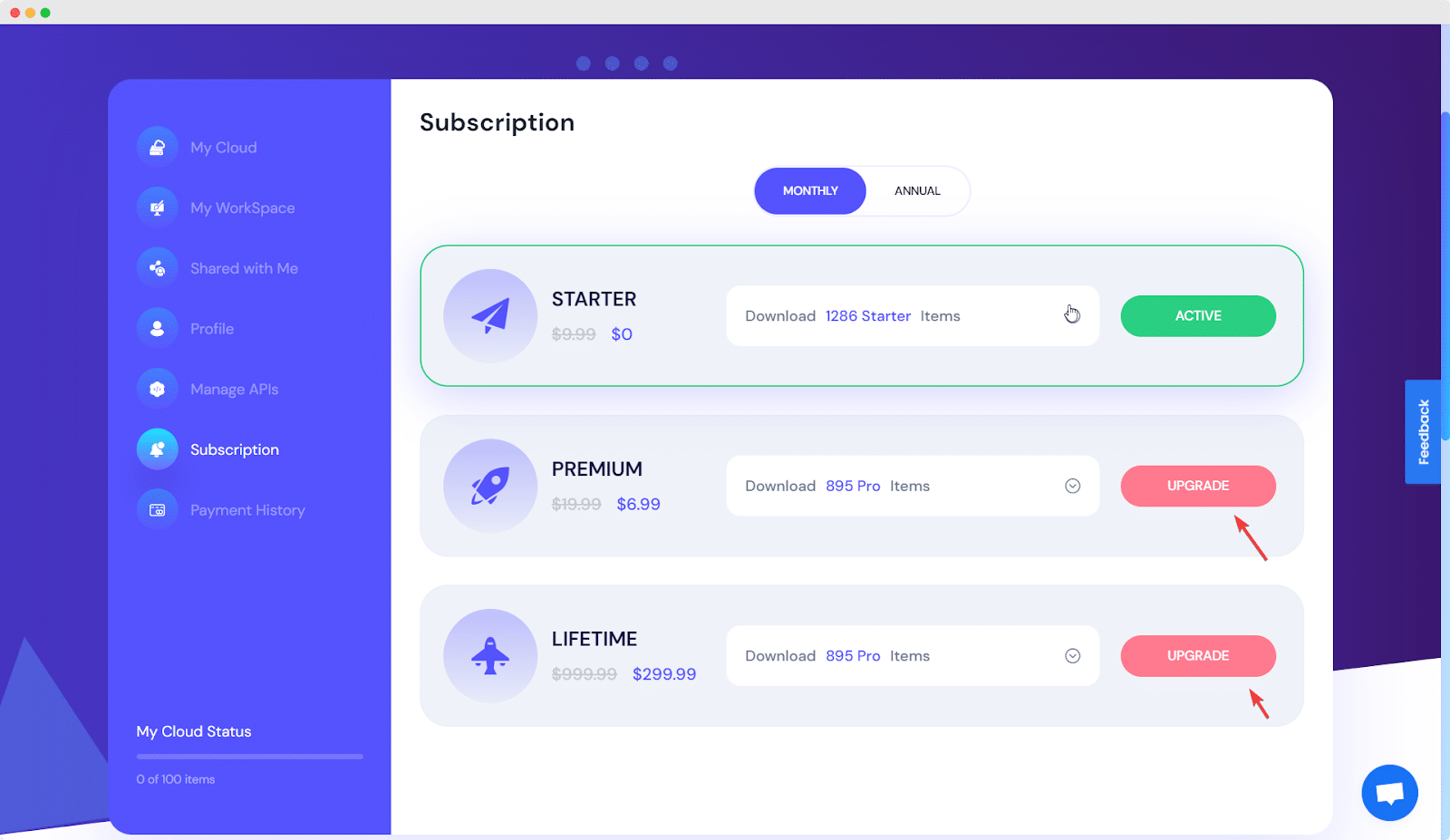 Step 3: Select Your Payment Option #
Afterward, if you have any Discount Code, you can insert it and apply it to avail the discount. You can select the default method or can choose other payment options to complete the purchase process.
After that, you have to click on the checkbox next to the option 'I agree with Terms of Services'. You can also choose to get free tips, tutorials and discount codes from Templately by selecting the second checkbox. And finally, you just have to hit on the Pay Now button, as shown below.
You can also go with the 'Pay With Other Options'.  And then follow the same steps as below to select your preferred checkboxes and click on 'Pay Now'.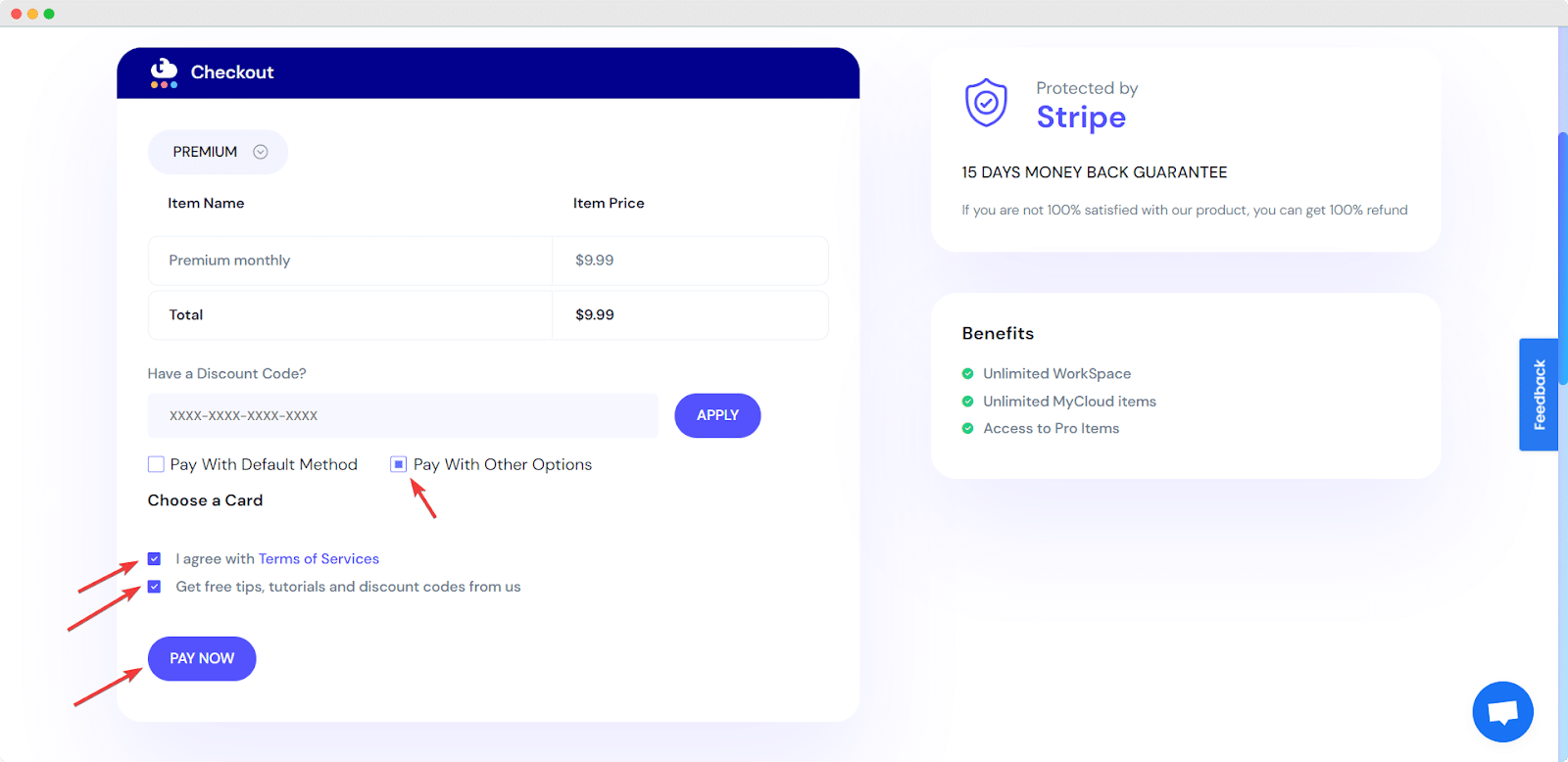 Step 4: Enter All Necessary Personal Information  #
Once that step is down, you will need to fill up your Personal Information, card information, and click on the 'Subscribe' button.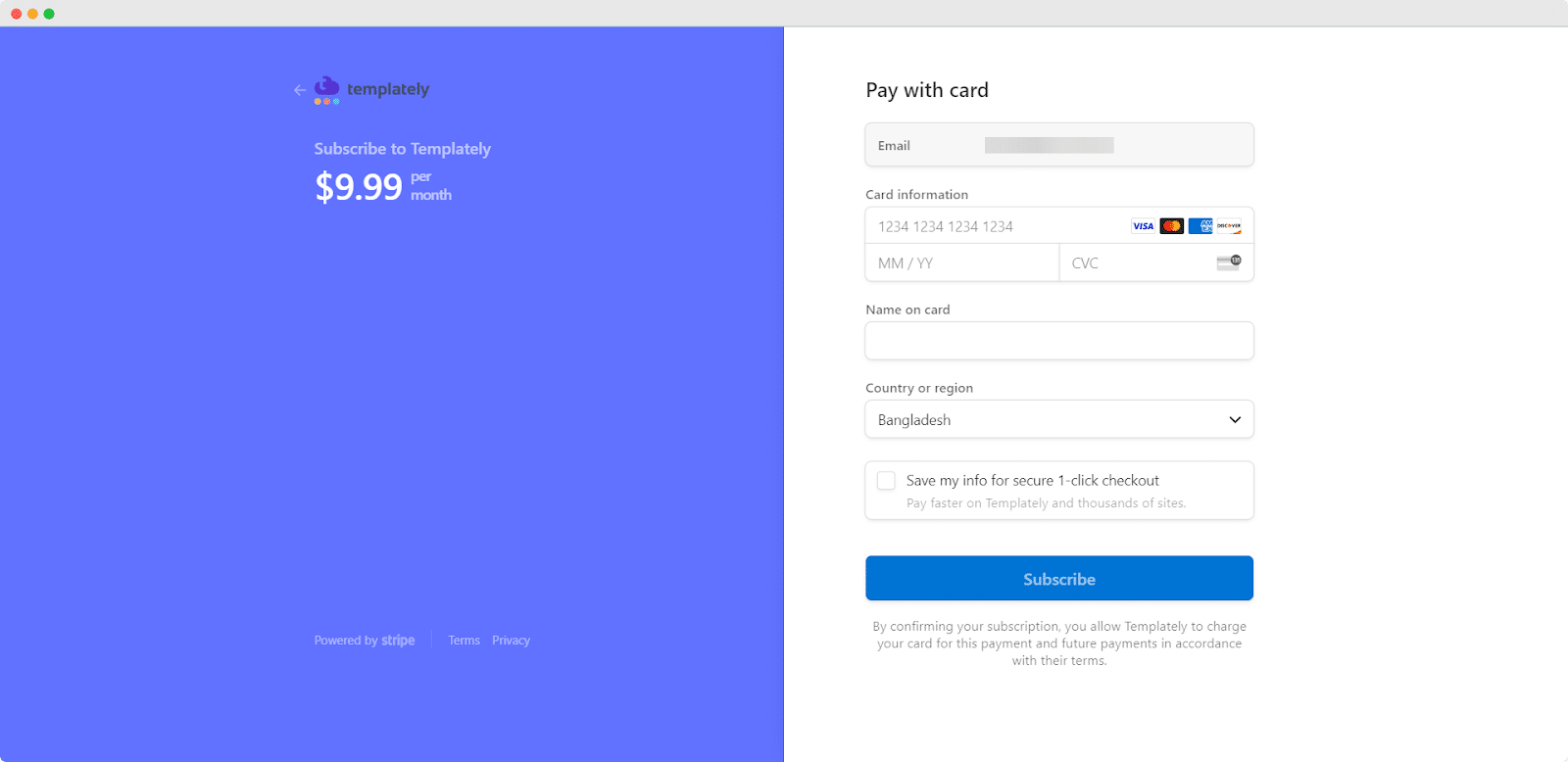 And that's it. If you follow these steps, you will have successfully subscribed to Templately PRO with its stunning premium templates and exclusive features.
Still facing difficulties? If you need any help, feel free to contact us on our support.